Question
whats all needed to properly install a back window in a 1995 mustang coup 5.0 i already have the window that i bought brand new
Answer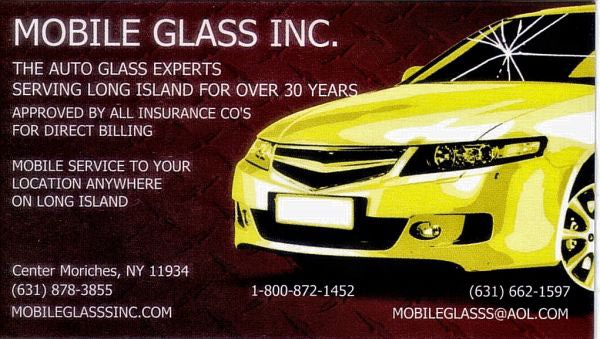 Mobile Glass Inc
Hi JAMES,
The process is not hard , just timely. First remove all glass and glue from pinch weld. Then Prime the car and glass and lay a nice 3/8 - 1/2 inch bead of Urethane all the way around the opening and set the window, Tape top corners and your done. BUT the Cost and time is the problem.
Three tubes of 3M Urethane adhesive or equivalent = 50.00-60.00
Pinch weld primer and applicators for glass and opening =20.00
If you have never done a back glass and the old one is still in the car add about 3 hours and a box of Band-aids to this list. You will need to have the window With the molding on it to start. If no molding is on the glass, add another 25.00 to this list.
Gloves / Calking Gun /Utility Blades / Utility knife/ Goggles / Vacuum / Glass Cleaner / 3M 2" painters tape / Good Friend to hold opposite end upon installing?
If you have the other stuff on hand your looking at 80.00 plus a favor to your friend?
if not the job could cost over 150.00 Yuck!
Or you can call a good glass shop and have a pro do it for 75.00
and save time, Money and all the hassle ?
Hope This Helps! Derek =D
Mobileglasss@aol.com SafeBite Despair, SafeBite Disgrace!