Question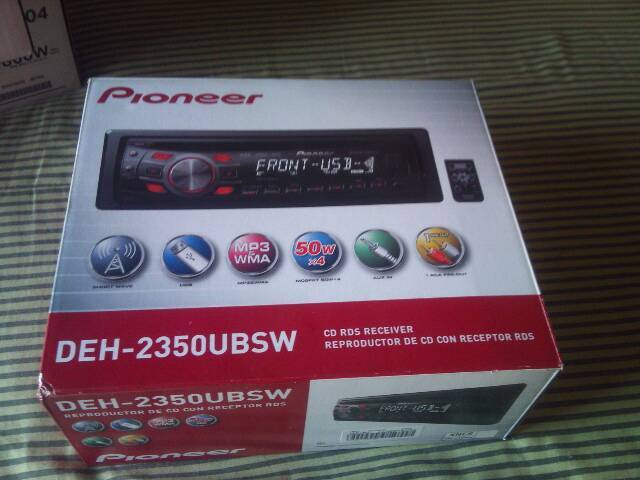 head unit
High
I have two pairs of 6x9 TS-A694S 400W pioneer speakers
A pair of TS-520 dome tweeter 200W max
One TS-W309D4 1400W max sub
one 4 channel JVC KS-AX3104 800W amp
one monoblock subwoofer amplifier xm-gtr3301d amp 1100W
one pioneer D EH-2350UBSW head unit
and a pair of 150W x plod dash speakers that have been there for about a year.
I want to fit this into a Mazda Magnum B2200 double cab. the 6x9 speakers on the four doors. the tweeters on the partition between the front and rear doors. the amps behind the back seat. the sub between the two front seats like an arm rest
How do I go about installing this equipment and get a great sound I mostly play deep house music. How should my sub box be designed as I will make it myself and could this be illustrated with diagrams or pictures as well if possible attached is pictures of the equipment that i have. what else do i need?
Answer
Hi Mondli,
Fortunately, your KS-AX3104 supports 4x2 ohms, so what I would do is hook up the dash speakers and the front set of 6x9s on two channels in parallel, and the other 6x9s and TS-520s in parallel on the other two channels.
Then you can use the XM-GTR3301D to run the subwoofer.
As for the box size/design, I can't really answer that. The answer depends on how you want your bass to be. (Loud, deep, clean, [often, many of these are mutually exclusive [to a point]]).
Your biggest issue is going to be dealing with the deck's deficiencies. With all of this equipment, I wouldn't run it on a DEH-2350UBSW. It only has ONE set of pre-outs, and they're designed to run off of the rear channel, so your options is to buy a line out converter to get the other channels you need, or to split the RCA 3 times.
Both options aren't very good ones for a plethora of reasons. Decks with 3 sets of RCA outputs can be had for not a lot of money these days, and in this case, with all the other stuff you're putting in your car, I would recommend spending the extra money for it.
Justin