Question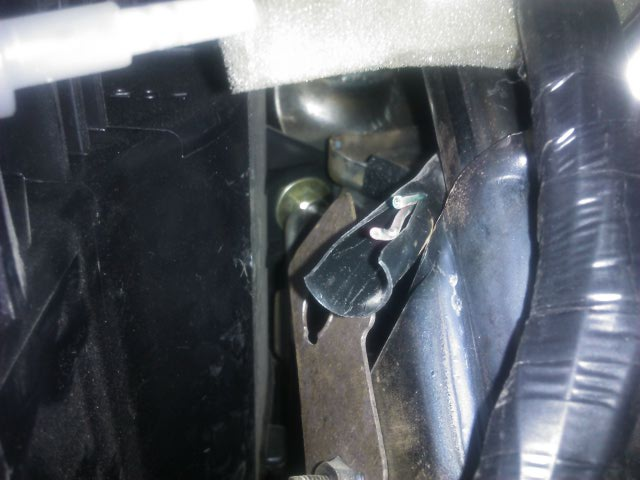 wires cut
QUESTION: My codes are 0705 0102 0101 a wire was cut under my dash, how can I tell if it is related to the TRS sensor? My SRS light on dash is on as well is there a sight I can pull the wiring diagram from?
ANSWER: Hi Kathy,
I assume this is a Sebring sedan/convertible, not a coupe, correct?
I looked for the codes P0101 and P0102 and P0705 but find those are not valid codes. Did they have a prefix other than a P? Such as a U or a B?
What is the color coding of the cut wire (major color/trace color) and do you know why or who cut it?
By TRS do you mean the transmission range sensor?
The SRS (supplementary restraint system) does have a section in the wiring diagram chapter but it would be helpful to know what might be the fault code that is involved. So let us sort out that issue first. I can copy the diagrams off a CD and attach the pages to an email if needed.
Sorry to ask so many questions.
Roland
---------- FOLLOW-UP ----------
QUESTION: I forgot to tell you it has a mitsubishi 2.4ltr engine in it and yes the transmission range sensor. the shop I took my car to cut 2 wires under my the dash or under the steering wheel, they are green and blue stripe blue with a green stripe and Im trying to figure out if the codes have anything to do with this. Please help! I appreciate anything you can tell me Thank you in advance
ANSWER: I'll check for that wire. But again, those three code numbers are not valid, are you sure that is what came from the readout?
---------- FOLLOW-UP ----------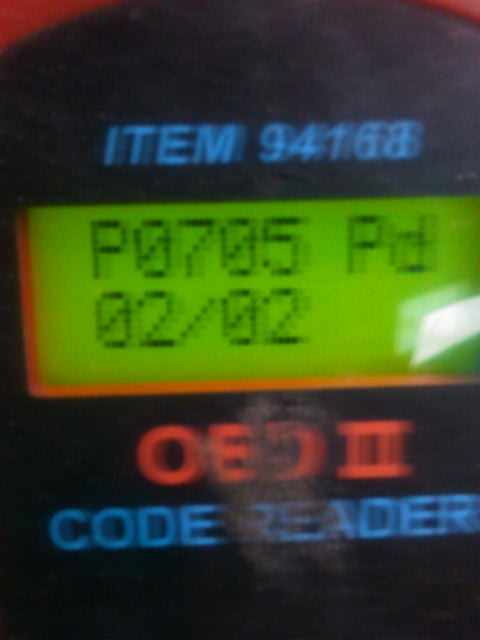 obd codes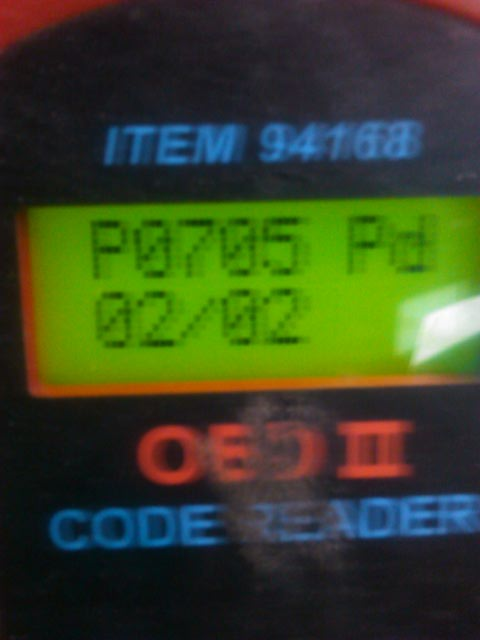 OBD code
QUESTION: Yes the codes are 0705 0202 I'm sorry I put 0101 0102 which are codes from yesterday before he cut the wires I attached a pic of today's codes
Answer
Hi Kathy,
The pictures show only one code, the P0705. The "O2/02" is not a code, but looks more like a calendar date or something like that. Do you have access to the person who did the reading so you could inquire what the "02/02" means? It would be explained in the manual that came with the code reader/
Do you know of any problem with the transmission switch that chooses PRND or L positions of the automatic transmission.
Is the engine refusing to crank over entirely? Or will it crank but not start? Or?
Roland