Motorcycle Repair: CT70 restoration
Question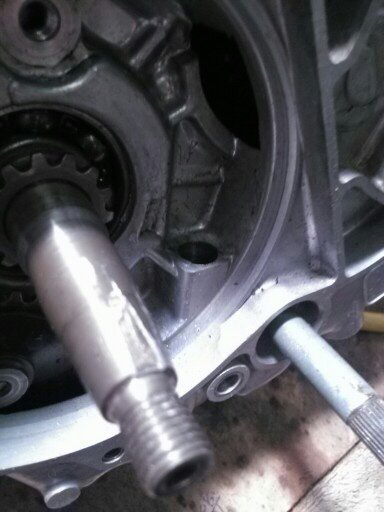 CT70 rebuild
I purchased what I thought was a 1971 CT70 engine that needed an overhaul. Crankshaft was severely rusted on the left side of the case. I replaced it with what I was told was a CT70 crankshaft. After installation of all new bearings including thrust, I oversized the cylinder .75, fully reconditioned the head and installed. Then I went to complete the install of the cam chain and found out that the original flywheel Inside Diameter is smaller that the new crankshaft dia. The original flywheel I took (that does fit the original shaft) is a Hitachi 120. The technical question I have is: does the Mitsubishi flywheel have a larger ID flywheel? Could this be for the 1972 model and if so, is the wiring harness compatible.
Thanks. Brooks
Answer
Brooks, I am in the hospital until tomorrow so don't have all my resources at hand. Honda used more than one manufacturer for their electrical components at times.
You would have to match the rotor and stator in that case.
Also, there were both manual and automatic transmissions used on the early models, which use a different crankshaft I think.
Bill Silver
The wiring harness connectors should be the same, but check the part numbers on-line or at a Honda dealer. I don't have specifics on magneto sizes but there are numerous sites that specialize in Mini-Trail models.