Many people buy used cars because it can save money over the cost of a new vehicle. Although the Cash for Clunkers program sought to take less-efficient cars off the streets, there are a variety of older vehicles that get good mileage at a fraction of the price of a new model. While many are hybrids, some standard gasoline-powered used cars rank among the best for fuel efficiency.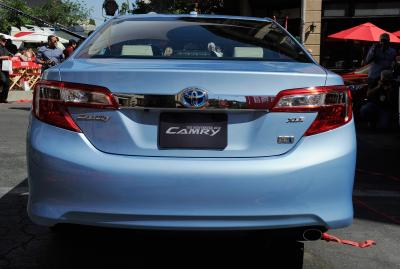 Toyota Prius
The Prius has always been at or near the top for cars that get the best mileage, and now pre-owned versions can be purchased for much less than newer models. There have been three generations, so buyers may consider a 2001 to 2003 model that is more affordable than a 2004 to 2007 model or newer variants.
Honda Civic Hybrid
A slightly different exterior from its gas-only cousin hints at the fact that the Civic Hybrid is breathing down the Prius' neck in terms of sipping fuel while driving down the highway. Compared to the non-hybrid Civic offered from 2004 to 2008, it gets six to eight more miles travel out of every gallon on the highway, to the tune of up to 45 mpg.
Honda Civic
More recent models of the Civic give it a slight edge over the next entry, although the 2004 Honda shared equally good mileage with another Japanese compact. In 2008, it got nearly 40 miles per gallon on the highway, equal to many hybrids currently on sale.
Toyota Corolla
Entry-level coupes and sedans are generally best for mileage because of the small size of both the car and engine. So the Corolla, Toyota's smallest model, fits the bill, having gotten more than 30 miles per gallon over the past several years, and up to 37 mpg on the interstate. Like the Civic, there's no hybrid powertrain, but it is a better fuel "sipper" than some older cars with electric-gasoline powertrains.
Toyota Camry Hybrid
The largest model on the list, a four-door Toyota Camry with hybrid powertrain, offers more space because it is a midsize sedan. While first released in 2007, the sedan gets the best mileage of its class, equal to its smaller sibling, the compact Corolla.
Older Cars
If you're looking for a car that gets 30 mpg or better, but is a little bit more affordable than more recent models, then you can consider models like the 1999 to 2001 Acura Integra LS, or the 2000 to 2005 Toyota Echo, which both offer better mileage than competitors at an estimated price of below $10,000, according to Consumer Reports.