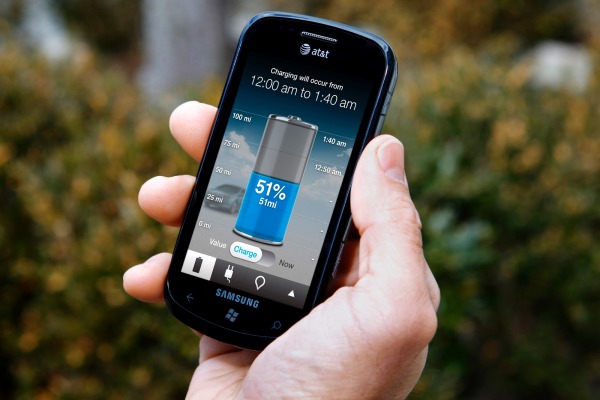 The brave new world of smartphone apps is budding everywhere, and that includes the automotive industry, now that car manufacturers are looking for new ways to engage with both owners and brand fans. Following is an overall list of current smartphone applications (the vast majority of which are designed for the iPhone platform) developed by automakers.
This ready reference includes everything from simple dealer locators to more complicated apps boasting social networking and augmented reality. The one thing they all signal: Vehicle-specific apps are here to stay.
Acura
My Acura: This app is designed to be an extension of the My Acura Web site, an owner's resource where users can get up-to-date info on their vehicles. The app includes how-to videos for a variety of the brand's in-car technologies as well as vehicle settings. Users can also retrieve personal info such as radio security codes.
Platform: iPhone
Cost: Free
Aston Martin
Aston Martin Explore: Owners or fans interested in this celebrated British car brand's legacy will enjoy this app that includes everything from breaking news to a virtual walk-through of Aston Martin's global headquarters. Additional features include quick access to Aston Martin's social networks and exclusive videos highlighting the One-77, DBS and V8 and V12 Vantage. The app launches with a simulation of the in-car ignition sequence and also allows users to virtually rev various engines, including James Bond's iconic DB5.
Cost: Free
Platform: iPhone, iPad, iPod touch
Audi
CarMonitor: This app uses the car's OBD-II port to give users access to real-time performance data, including fuel efficiency and speed and emissions information. Beyond monitoring the data, the app also analyzes and stores the information in order to help you reduce CO2 emissions through smarter driving. It also uses the iPhone's GPS feature to log route information and output performance details that can be uploaded to MyAudiLabs.com for analysis. Audi offers other apps designed for the iPhone, iPad and iPod Touch that include virtual vehicle tours (Audi A8 Experience) and video gamelike driving challenges (Truth in 24 and A4 Driving Challenge).
Platform: iPhone
Cost: Free
BMW:
M Power Meter: With the motto "Joy is Measurable," BMW has created the M Power Meter for owners of M-badged BMWs to monitor, analyze and store all those numbers that BMW drivers love. First you select a preferred mode: continual monitoring, acceleration to a specific speed or travel for a specified distance. Using an iPhone's accelerometer, the app captures data such as fastest quarter-mile or highest speed through a curve, all in real-time. The app can be customized to suit personal driving styles and also features "skins" such as Chrome and Carbon.
Platform: iPhone, iPod Touch, iPad
Cost: Free
Chrysler Group
2011 Jeep Grand Cherokee: Chrysler will roll out an entire series of apps for vehicle information, beginning with the 2011 Jeep Grand Cherokee. In addition to general info such as vehicle operation, maintenance and warranty, the initial Jeep app offers video demos of vehicle features, social media connections with fellow owners, customer care access and 24-hour roadside assistance. Future apps developed for Dodge will include vehicle-specific info such as operating instructions, maintenance schedules, warning lights and controls and high-resolution images and video.
Platform: iPhone, iPad
Cost: Free
Fiat
500 TwinAir: The iconic Fiat 500 has an iPad app celebrating the newly configured compact, which is being touted by Fiat as having the greenest gasoline engine in the world. The purpose of the app is to introduce the enviro-friendly car by leading the user through the underlying technology with full-screen imagery, explanations of the technology and a driving-skills game.
Platform: iPad
Cost: Free
Ford
Ford Sync AppLink: Taking Ford's Sync hands-free communication and entertainment system to another level, AppLink allows users to integrate an increasing number of certified smartphone apps into their driving experience. Users of Bluetooth-enabled Android and BlackBerry devices can access popular apps such as Pandora Internet radio via voice activation through the Sync system. The first Applink-ready vehicle is the 2011 Ford Fiesta, which also has its own dedicated iPad "brochure" app that showcases the car's features and includes 360-degree views and dealer inventory. And the MyFord Mobile app is now available for the Focus Electric to keep stats on the charging status of the vehicle, in addition to other functions.
Platform: Android, BlackBerry
Cost: Free
GM
myBuick, myCadillac, myChevrolet, myGMC, OnStar MyLink: GM has developed an app for each of its brands, as well as creating the OnStar myLink app specifically for the 2011 Chevy Volt. Features of the apps fall into three categories: location-based services, vehicle specific information and OnStar connectivity. Specific functions include the ability to schedule a service appointment, save a parking location to a GPS-enabled map and search a user's manual. The MyLink app for the Chevy Volt lets drivers remotely check the battery charge level, pre-heat or cool the vehicle and even set up text or e-mail alerts notifying them of charging status.
Platform: iPhone, Android
Cost: Free
Hyundai
Equus Owner's Manual App:
Hyundai extends the luxury experience beyond the 2011 Equus with this app. Designed to replace a bulky owner's manual, the app's features include a vehicle overview and interactive reference guide, video tutorials and 360-degree interior and exterior imagery. One notable feature is a live service scheduler that allows owners to select appointment times at their home or business for vehicle pick-up and loaner drop-off.
Cost: Free
Platform: iPhone, iPad, iPod touch
Jaguar
iConfigurator App: Jaguar's app entry lets shoppers build their own vehicles from Jag's full stable: the XF, XJ and XK. Users are given access to the latest images and specifications and can select from a menu including engine, paint, wheels and interior. Once the car is configured, users get a vehicle summary that can be saved in a virtual "garage." Users can also share their personalized vehicle on social networks, save images on a device's photo gallery and search a dealer locator to make a purchase. Fans can also check out the Jaguar Magazine app, an insider's look into the automaker's heritage and technology, and the Jaguar 75 App, a retrospective on the marque's 75 years of motoring and racing history.
Cost: Free
Platform: iPhone, iPad
Jeep
TripCast: Chrysler created this app with the active outdoor lifestyle of Jeep owners in mind. Features include saved trips that can be accessed online or on an iPhone; the ability to post photos, video, audio and text notes to a trip map; social networking links to post trip updates; in-app chat with friends; and special Jeep avatars.
Platform: iPhone, iPad, iPod touch
Cost: Free
Kia
Optimap: This densely packed navigation and messaging app doubles as a virtual brochure for the 2011 Kia Optima. It offers users a robust set of features, including maps for editing and sharing their current location, destination or even ETA via the iPhone Timer interface. It also allows you to check geo-tagged tweets near a current location and access points of interest (POI) from a database that includes restaurants, gas stations, parking lots and other urban spots.
Cost: Free
Platform: iPhone, iPad, iPod Touch
Land Rover
Range Rover Pulse of the City: Designed in conjunction with the debut of the 2012 Range Rover Evoque, this app lets users track their trips around town and then converts them from a conventional Google Map view to a striking visualization of the urban cityscape. The app also allows users to become part of the Pulse of the City Project by responding to a monthly question about what their city has to offer. The responses feed into a user-generated database highlighting urban destinations around the world. For more Land Rover, there's the brand's lifestyle iPad magazine app, Onelife.
Cost: Free
Platform: iPhone, iPad, iPod touch
Lexus
Lexus Enform Mobile: Designed to give Lexus owners a way to access features whether in or out of their cars, Enform Mobile puts a host of options in the hands of users, including a dealer locator and an extensive library of video tutorials for all current models. Owners with a navigation system can utilize the destination-assistance eDestination service to access the app's full feature set, including the ability to search and save up to 200 POIs and addresses and roadside assistance. They can also share their location on Facebook with friends and colleagues.
Cost: Free
Platform: iPhone, iPad, iPod touch, Android, BlackBerry
Mazda
Mazda Assist: This app puts motorists in direct contact with a roadside assistance agent, who dispatches a local service provider and is able to pinpoint the user's location via the smartphone's GPS capability. The app also gives updates on the service vehicle's ETA, as well as allowing users to input important information, such as their vehicle's VIN. It also offers a panic button for emergency situations.
Cost: Free
Platform: iPhone, iPad, iPhone touch
Mercedes-Benz
My MBFS: The Mercedes-Benz Financial Services app is a finance utility that allows customers to manage all the dollars-and-cents elements of their vehicle, including an account overview and a real-time pay-off quote, as well as the ability to make secure bill payments right from the app. Other features include a dealer locator and news updates from Mercedes. Mercedes also offers an app for its mbrace telematics system that allows users to remotely lock and unlock the doors, find a vehicle on a map, summon roadside assistance and more. While the mbrace app is free and available for iPhones and BlackBerry devices, the mbrace service requires a subscription.
Cost: Free
Platform: iPhone, iPad, iPod touch
Mini
Mini Link: Designed for both Mini owners and enthusiasts, this map-based app gives users the opportunity to detect and connect with each other and share road-worthy information, thanks to its social media features. Essentially a Mini-flavored social networking app, it allows users to drop a pin to mark favorite drives, create a community event such as a meet-up or instant road rally, send alerts on the location of cheap gas or speed traps and even automatically send digital waves to nearby users. A roadside assistance app is also available for Mini owners.
Cost: Free
Platform: iPhone, iPad, iPod touch. A separate roadside assistance app also works on BlackBerrys.
Nissan
My Nissan Leaf: A smartphone companion to Nissan's new all-electric 2011 Leaf, this app provides owners with the ability to manage and maintain their car remotely. Options include the ability to check the state of the battery charge, initiate charging, check when a charge has been completed, see estimated driving range and manage the vehicle's climate control system.
Cost: Free
Platform: iPhone, iPad, iPod touch
Porsche
gForce: Trading on Porsche's performance pedigree, this app measures G-force and other performance parameters. Besides determining the gravitational force a user pulls in real-time, the app also keeps a log of past drives, offers variable settings such as standard or metric and creates an archive of top speeds and G-force reached, as well as the option to share them with friends via social networks. In addition to gForce, Porsche also offers a lifestyle magazine app for the Panamera and a Porsche iPerformance app that links to the Intelligent Performance principles behind the 911 GT3 R Hybrid.
Cost: Free
Platform: iPhone, iPad, iPod touch
Ram
Ram Truck 1500/2500/3500 Vehicle Info app: This app puts owner's manual information in the palm of the hand, as well as vehicle maintenance schedules and on-demand customer service. Ram truck fans can brag about the brand via links to its social media sites, browse photos of vintage trucks, shop for Ram merchandise and order parts and accessories through a Mopar link.
Cost: Free
Platform: iPhone, iPod touch
Saab
Saab Automobile: This app is a multi-tiered digital brochure that guides the user through the brand's Scandinavian aircraft heritage as well as the various trim levels and features of the 9-4X crossover and 9-5 sedan, including videos and a 360-degree spin feature. A vehicle configurator is also included, allowing users to design and save their selections.
Cost: Free
Platform: iPhone, iPad, iPod touch
Scion
Scion Owners: This wide-ranging app lets Scion owners manage everything from maintenance records to finding Scion events near the user's location. Other features include the ability to locate and set a preferred dealer, shop for Scion accessories, download maintenance manuals, manage lease terms and mileage, view customized videos and locate customer service and roadside assistance contacts.
Cost: Free
Platform: iPhone
Smart
Smart Drive U.S.: With its oversize, driver-friendly icons, this paid app comes loaded with features — and a hefty price tag for the premium level. It allows access to music on a user's iPod, streams Internet radio and connects to a Bluetooth phone for hands-free calling. The extra-cost plan includes navigation with POI search via an onboard database and Bing local search, a gas station locator and a car finder to guide users back to their vehicle. A full phone kit that includes a cradle that integrates with the audio system is also available for the Smart Fortwo from dealers.
Cost: $9.99 (premium navigation: $49.99 per year)
Platform: iPhone
Toyota
Prius Experience: Toyota has created a four-tier app to accompany its eco-conscious Prius. Among the features users can explore is a 360-degree virtual tour of the vehicle's interior; the ability to interact with Prius ads in various consumer magazines via the iPhone's camera; a physics-based game that lets users draw shapes and create spontaneous reactions in the car's environment; and a multilevel game highlighting the vehicle's aerodynamics. Along the way, users get a practical overview of the features of the third-generation Prius.
Cost: Free
Platform: iPhone, iPad, iPod touch
Volkswagen
Volkswagen Dealer Search: This dealer locator app includes the usual maps and list view, but with an extra touch: an augmented-reality view that is enabled when users look through their iPhone's camera. Other features include instant access to Volkswagen's mobile site and sharing via social networks.
Cost: Free
Platform: iPhone, iPad, iPod touch
Volvo
Volvo On Call: Volvo always makes safety paramount, so it's no surprise that its first app is a roadside assistance utility with multiple functions geared toward getting users safely on their way. A key feature is the ability to contact a roadside assistance agent who can dispatch help to a user's exact location via the smartphone's GPS capability. Once assistance has been dispatched, the app will also provide updates, including the service provider's ETA and current status. The app also allows for the input of data such as a vehicle's VIN and, should the incident be urgent, there's an emergency response button.
Cost: Free
Platform: iPhone
---
.