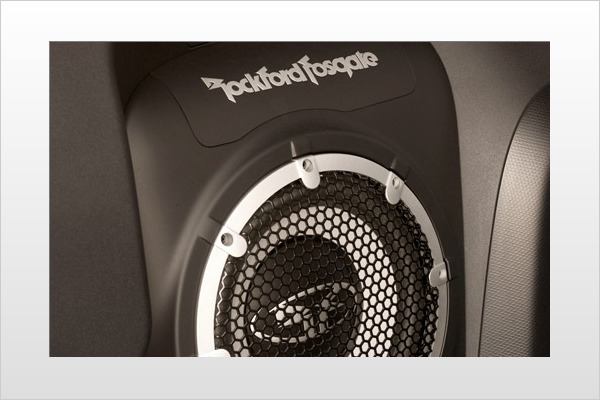 For years if you wanted the latest, greatest and least expensive gadgets for your car, you had to visit a mobile-electronics specialty store. But after decades of watching the aftermarket take the lead by offering the best car toys — as well as capturing most of consumers' discretionary dollars in the category — automakers have recently begun to reverse the trend by taking tech more seriously.
In terms of features, most car companies now provide audio, rear-seat entertainment, navigation and Bluetooth systems that are on par with what's available from the aftermarket. This begs the question: Which alternative offers the most value?
To provide some guidance, we chose the four categories mentioned above and compared the price of a sampling of automakers' options to similar systems from the aftermarket. This is in no way a simple apple-to-apples comparison, particularly since many of the OEM (original manufacturer equipment) electronics we chose are only available as part of a larger option package. This often forces you to spend larger sums to get these electronic conveniences and makes it difficult to divine the option's exact price.
To compare the price differences between automakers and the aftermarket as accurately as possible, we chose stand-alone OEM options in each of the four categories and then asked mobile-electronics shops in the Northeast, Southeast, Midwest and on the West Coast to calculate what they would charge for similar systems, including equipment, parts and installation. Then we averaged the prices of the OEM and aftermarket systems to determine which offers the best value.
There are a few caveats to keep in mind when considering the following price comparisons. The shops we surveyed are all top-notch businesses in urban areas, so their prices are higher than average. The aftermarket also still holds the advantage in the flexibility to have only the features you want installed just the way you want them, plus the ability to remove the equipment when you sell the vehicle. And if you want the very latest features with the highest-quality components, the aftermarket remains your outlet.
On the automakers' side is the nearly unmatchable integration of tech features, and the fact that OEM systems are almost always covered under the car's warranty. In addition, the price paid for an automaker's option often nets you extra gadgets such as remote start, a free satellite radio trial period or a back-up camera.
Audio
Automakers have made huge strides in catching up to the aftermarket's long-held dominance in audio. High-end name-brand systems such as Mark Levinson in Lexus vehicles and Lexicon in the Hyundai Genesis have set a new standard in the acoustic quality of OEM audio systems. Automakers are also offering premium systems in more vehicles these days, lifting the quality of car sound — and consumers' expectations — to new levels.
Following are the OEM audio systems we asked aftermarket shops to re-create, along with their option-package prices. Keep in mind that with a premium OEM audio system, the cost of the upgrade option (note the MKS, below) doesn't always reflect the added cost of the standard system, which has already been included in the base price of the vehicle.
2009 Dodge Charger R/T R Package with the Popular Equipment Group option ($1,020), which includes a Boston Acoustics sound system with seven speakers including an 8-inch subwoofer, 386-watt amplifier, AM/FM six-disc CD/DVD/MP3 player and remote start.
2009 Mitsubishi Outlander XLS 2WD V6 with the Sun & Sound option package ($1,610), which includes a Rockford Fosgate audio system with nine speakers including a 10-inch subwoofer, 650 watts of power, DSP and six months of satellite radio subscription, along with a power sunroof and 115-volt outlet.
2009 Lincoln MKS with a THX-II certified audio system option ($645) with 14 speakers including a 10-inch subwoofer, 600 watts of power, AM/FM/six-disc in-dash CD player and Sync technology.
Average price for the OEM systems: $1,030Average price for similar aftermarket systems: $2,496
Rear-Seat Entertainment
The automakers were on top of rear-seat entertainment (RES) when the trend took off about a decade ago, and an overhead console with a screen and DVD player is a quick and easy add-on for an automaker or dealer — and equally simple and tempting for a car buyer with kids to tick off on an options list.
Following are the OEM rear-seat entertainment systems we asked the aftermarket shops to re-create, along with their option package prices.
2009 Chrysler 300C Heritage Edition with UConnect Studios video entertainment system ($1,460) that includes a 7-inch screen that lifts out of the center console, two pairs of wireless headphones, remote control, auxiliary inputs and one year of Sirius Backseat TV.
2009 Ford Flex SEL with DVD Family Entertainment Center ($1,020) which includes a 7-inch screen and DVD player in an overhead console, two pairs of wireless headphones, wired headphone inputs, auxiliary jacks and remote control.
2009 Nissan Quest 3.5 S with Panasonic DVD entertainment system ($1,550) with an 8-inch screen and DVD player in an overhead console, two pairs of wireless headphones, wired headphone jacks and remote control (also requires $750 fold-away seats option).
Average OEM price: $1,593Average aftermarket price: $1,099
Navigation
Early on, automakers led the way with in-dash navigation systems, mainly due to the steep price of aftermarket systems — and because OEM systems were typically only available in high-end cars, and their well-heeled owners were eager early adopters. But the popularity — and low price — of portable navigation systems has caused a shift away from in-dash devices, although some car buyers still prefer the large screens, full features and multimedia capabilities of in-dash OEM and aftermarket systems.
Following are the OEM navigation systems we asked the aftermarket shops to re-create, along with their option-package prices.
2009 Audi Q7 FSI 3.6 Premium Quattro with DVD-based Audi navigation system option ($1,800).
2009 Chrysler Town & Country Limited with UConnect GPS ($1,300) hard-disk navigation system with a 6.5-inch screen, one year of SiriusTraffic, 30GB for music storage, back-up camera, iPod integration, Bluetooth, USB and aux-in jacks and voice recognition.
2009 Kia Sportage EX with DVD-based navigation system option ($1,200; also requires $1,300 Luxury package).
Average OEM price: $1,433Average aftermarket price: $1,425
Bluetooth
Along with iPod integration, adding Bluetooth to cars has been a lifeline for struggling mobile electronics retailers in recent years as audio sales have declined — and hands-free phone laws have gone into effect in states like California. Plus, a Bluetooth kit is a usually straightforward, inexpensive upgrade that can be added to just about any vehicle, whereas automakers' Bluetooth options are often bundled with other electronics and features.
Following are the OEM Bluetooth systems we asked the aftermarket shops to re-create, along with their option prices.
2009 Dodge Journey R/T with Convenience Group II option ($695) that includes UConnect Bluetooth system
2009 Volvo C30 T5 Bluetooth hands-free option ($295)
2009 Mini Cooper Bluetooth and USB/iPod adapter ($500)
Average OEM price: $496Average aftermarket price: $449
The Most Value for Your Money
While the above price comparisons are not cut-and-dry since there are many variables involved (vehicle type, geographic location, other options that may be required, how long you plan to keep a vehicle, etc.), they should give you a rough idea of what you can expect to pay if trying to re-create similar features via a local aftermarket shop.
From our figures, you can see that when all installation costs are taken into account, the OEM options fare quite well, especially in the audio department. This is leaving out the often difficult-to-quantify "audio performance," in which many aftermarket-installed systems often justify their extra cost, especially when compared to the less-heralded OEM setups.
Costs aside, if you crave simplicity and seamless integration over ultimate performance and cutting-edge features, the OEM options are almost always your best route, with the added bonus of a factory warranty backing up the equipment. If you need cutting-edge, and you crave ultimate performance custom-tailored to your machine, seek out the aftermarket. Via either route, the most important thing is to do your homework to determine what works best for your particular situation and vehicle. Either way, you have more options than ever to add the latest tech to your ride.
---
.