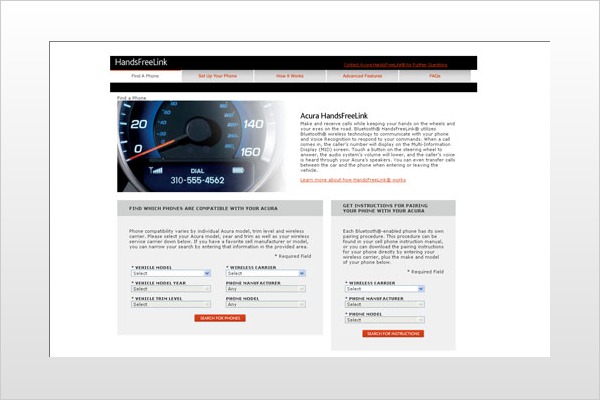 Bluetooth has gone from accessory to necessity in just a few short years. As more states and municipalities pass laws banning the use of handheld phones while driving, the hands-free technology has become one of the only ways to legally — and safely — carry on a phone conversation while driving. Automakers as well as the aftermarket have stepped in to provide Bluetooth technologies as a solution.
But Bluetooth isn't just for phone calls anymore. The technology can also be used to receive and send text messages in some instances, and wirelessly stream music using Bluetooth's Advanced Audio Distribution Profile (A2DP), which has become a more common electronic amenity offered by automakers.
These days, the problem isn't finding a vehicle that has Bluetooth; it's finding a vehicle that works with a particular phone — your phone. Because automakers are typically behind the technology curve (Bluetooth profiles appearing in this year's car models were likely introduced several years ago) and cell phone tech changes so rapidly, incompatibility issues are common.
Fortunately, almost all automakers that offer Bluetooth have an online compatibility guide that allows an owner to plug in a phone model and a particular vehicle to find out if the two work together. But keep in mind that carmakers are constantly playing catch-up to keep on top of all the new phones coming on the market.
So in addition to checking out an automaker's online Bluetooth compatibility guide, bring your device along for a test-drive if you really want to know if your phone and car will get along. And even if you can get your phone to pair with a car's Bluetooth system, you'll also want to know how easy it is to make a call, whether it will download the phone's address book, if it has features such as voice dialing and wireless music streaming, and how well they work.
Below is a list of links to available auto manufacturers' online Bluetooth compatibility guides:
Acura
Audi
Bentley
BMW
Buick
Cadillac
Chevrolet
Ford
Honda
GMC
Hummer
Infiniti
Jaguar
Land Rover
Lexus
Lincoln
Mazda
Mercedes-Benz
Mercury
Mini
Mitsubishi
Nissan
Pontiac
Porsche
Saab
Saturn
Scion — available as a BLU Logic accessory
Subaru
Suzuki — only for Bluetooth capability available through the Garmin 765T portable navigation system that's available for the SX4 and Grand Vitara.
Toyota
Volvo
---
.