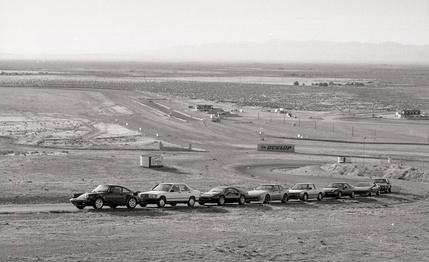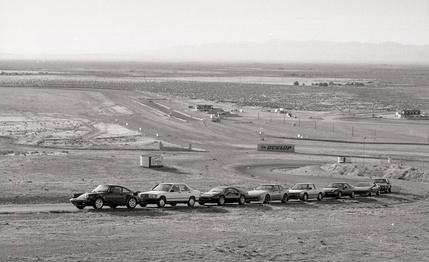 Archived Comparison


From the July 1984 Issue of
Car and Driver
And you thought we had risked it all racing up and down treacherous mountain passes to name the Camaro Z28 the best-handling American car (C/D, May). Well, we're back on the rock, dancing with the same seraphim of the Angeles Forest, but we've upped the ante to eight contestants—over a quarter of a million dollars' worth of turbocharged, four-valved, double-over-head-cammed heart stoppers. The part that hasn't changed much is the mission. We've brought imported machines to the mount this time, but the challenge once again is to find the best-handling automobile of the lot.
As before, this is a pure roadability investigation. No acceleration figures or braking distances were allowed to confuse the proceedings. Price was not a factor, either: a quick check of the vital statistics will reveal window stickers ranging from $10,345 to $50,000. Any current model that United States on a passport was a potential contender.
At the start we had no intention of testing eight cars to ascertain the best import, but once the floor was open to nominations, the kid-in-a-candy-store phenomenon took over. We wanted representatives from all over the globe, a mix of the affordable and the exotic, and a variety of powertrain layouts. We purposely sought out several highly reputed brands and a couple of Johnny-come-lately challengers. Ferrari, Lotus, and Porsche had to be represented if this was to be a legitimate exercise, but that raised the question of which Porsche. We answered it by inviting all three of Ferry's finest. The Audi Quattro is one of the boldest handling experiments ever to press rubber to the road, so we had to have the four-wheel-driver, even though only a handful are sold here each year. Since front-wheel drive made such a great impression in our last test, it seemed imperative to consider a front-driver this time around. Before we knew it, our best-handling shopping cart contained a two-door sedan and seven coupes; an all-wheel-driver, a front-driver, and six rear-drivers. Front-, mid-, and rear-engined layouts are all represented, though we did not make room for a mid-engined, front-drive station wagon. Maybe next time.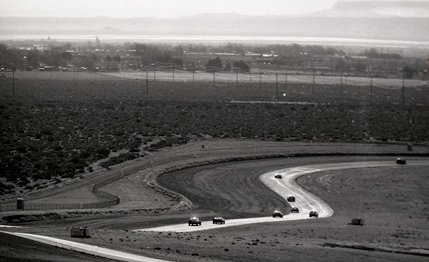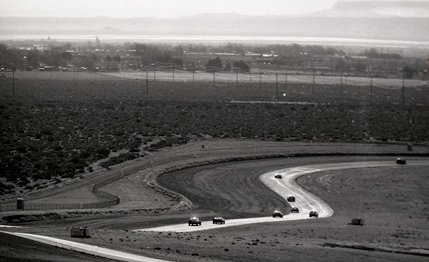 Rounding up the rolling stock and the personnel to keep it rolling was no mean feat in itself. Ferrari North America bowed out, claiming that its entire West Coast stock of Quattrovalvoles had been sold! Fortunately, Mike Sheehan of European Auto Restoration in Costa Mesa, California, stepped into the breach to lend us a 1984 coupe off his gray-market lot. A Quattro had to be trucked in from a Gulf Coast port at the last minute, so of course the driver fell ill on the road. And although we intended to keep the original six-person jury intact for this second round of tests, Jean Lindamood missed the action because of an injury. (Her separated shoulder is on the mend.) The sixth seat was capably filled by Patrick Bedard, C/D editor at large.
The battery of subjective and objective handling tests tooled up for the American-made cars had worked so well that little fine-tuning was deemed necessary for this round. We allotted more time to study on-center handling, and we applied a new photoelectric timing device to several of our track tests. Since the SCCA gymkhana course at the Chrysler-Shelby Performance Center had become a tractor-trailer parking lot, we laid out our own array of cones at the Los Angeles County Fairgrounds.
As usual, you'll find a blizzard of performance statistics sprinkled throughout the next few pages, but don't pay too much attention to individual test scores or racetrack results. What's most important here is the bottom line; we've determined the best-handling import with a single, easy-to-understand subjective vote. The path to that determination starts right here.