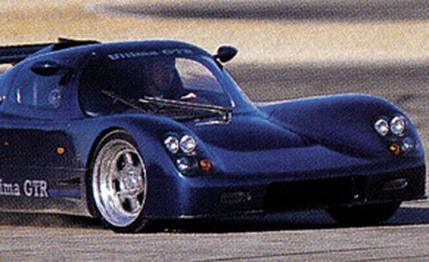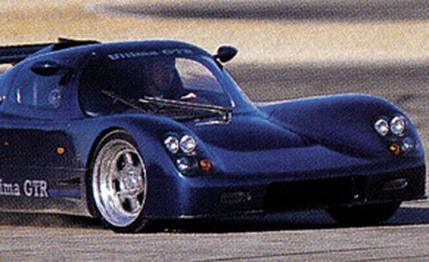 Specialty File
Have we got a deal for you: Write out a nice check for $100,300 and send it to the British manufacturer of this beauty, and he'll send you the car all wrapped in a big shipping box -- only there's no engine.
We hear you right now saying, "Great. That's worse than those $75,000 Mustangs."
Wait, don't throw the magazine across the room -- you're not going to believe this. After you've invested, oh, another $40,000 or so for an engine and transmission, you're going to own a car that is quicker than the latest Porsche Turbo, any showroom Ferrari, even the fearsome Dodge Viper. To be fair, unlike the other cars, which are real cars, this British import is more a race car tuned for the streets since there are no airbags and there's minuscule luggage space and it's tricky to get into.
The car, called the Ultima GTR, hails from the fertile race-car turf of Britain, the land where McLaren, Reynard, Williams, and Van Diemen build race cars that win with remarkable regularity. Lee Noble, a freelance car designer, designed and built the first Ultima in 1983 for a British kit-car racing series. It used many Renault parts, including a 270-horsepower V-6 engine mounted amidships. It was a success at the track, so Noble went on to sell 40 race cars before 1988, when he updated it. One of the 13 new models was purchased for about $25,000 by a civil engineer named Ted Marlow.
A weekend racer, Marlow did what most race-car owners do -- he customized the Ultima to his liking. He swapped the V-6 for a 440-hp Chevy small-block V-8. In 1992, after four years of modifying and perfecting his car, Marlow, then 44, purchased Noble's enterprise. His goal was to turn the Ultima into a civilized street car yet retain its prowess on the track. The project took 18 months. Marlow replaced the Renault parts with Ultima-specific units. He farmed out some bits and pieces but did most of the work himself. The brakes, for example, were designed by the well-known firm AP Racing.
Since 1995, Marlow's small factory in Hinckley, England, has turned out about 200 Ultimas. And this year, in faraway California, a retired marketing executive named Mike Mullin has begun selling Ultima GTRs from his Costa Mesa shop.
As an engineless kit car, the Ultima bypasses federal regulations. Once in the States, Mullin will install whatever engine you wish to pay for, but currently, he has two options -- an aftermarket small-block Chevy V-8 or a current-production LS1 V-8 from a C5 Corvette. Both engines use a late-model Porsche 911 transmission and differential. The small-block engine and the 911 transaxle cost $38,000; the LS1 engine with transaxle costs $42,000.
If, however, you live in a state with strict emissions laws and annual smog tests -- California, for one -- you need the LS1 V-8. The beauty of its installation is that the stock engine-control system, the catalysts, and the OBD II diagnostics remain unchanged.
The LS1 engine in the car we tested felt perfect. Pumping out 345 hp, the aluminum V-8 is a proven, trouble-free, instantly responding gem. Our Ultima GTR weighed just 2314 pounds, so the Vette engine practically lifts the front wheels off the ground at full throttle. Zero to 60 mph flashes by in 3.3 seconds. It'll hit 100 mph in 8.4 seconds, and that's quicker than any current production car we've tested -- it even outruns Warren Mosler's Raptor, the other street-legal Group C wannabe. (But remember that the nearly $160,000 Raptor has passed federal crash standards, a feat the Ultima GTR has not attempted since it is, technically, a kit car.) At more than 150 mph, which comes in 26.3 seconds from standstill, the Ultima's high-drag shape and optional $3700 rear wing slow things down a bit, but nonetheless, the 157-mph top speed occurs at the 6000-rpm redline in fifth gear. The car felt solid and didn't play sensitive even once during our tough performance testing. And, there's! a 12-month warranty.
There is nothing kit-carish about it in reality. Most kit cars borrow heavily from existing vehicles. Not so with the GTR. Other than the engine, transmission, and lights, it's virtually all original.