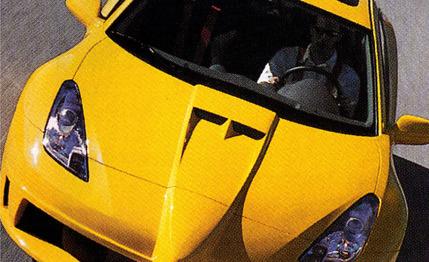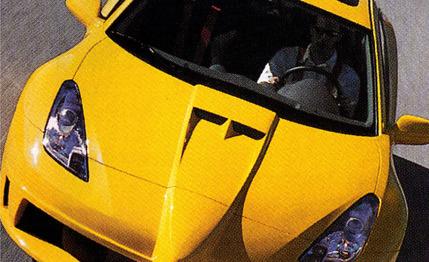 Road Test
Imagine the offspring of a marriage between a street-legal Toyota Celica GT-S and an Indy car. That's the image three guys at Toyota and Lexus pondered when they began kicking around ideas for another weird project vehicle.
These are, of course, the same three fellows who initiated the Lexus Street Rod and the Toyota Retro Cruiser, so you have a good idea where their heads are at. They are Yale Gieszl, vice-chairman of Toyota Motor Sales; Jim Press, executive V-P of TMS; and Bryan Bergsteinsson, then general manager of Lexus.
Former race and rally driver Rod Millen had done such a great job on the production of the Retro Cruiser and on the development of the Street Rod's suspension that he was a natural choice to head up the Ultimate Celica project, ably assisted by Toyota Racing Development, usually referred to as TRD.
The basis for the Ultimate Celica was a brand-new 2000 GT-S body and an older Celica GT4 powertrain. The GT4 (or All-Trac Turbo in our market) was Toyota's homologation special for Federation Internationale de l'Automobile world championship rallying. Then the rules changed -- obviating the need for such production specials -- and Toyota switched its world rally program to the Corolla anyway, killing any likelihood of future Celica All-Tracs.
Why use a defunct GT4's powertrain for a stateside special-vehicle project, you ask? Because it has an all-wheel-drive system, with a viscous coupling in the center and a Torsen differential at the back, that's why. Millen and TRD wanted all-wheel drive because they intended using big power. In fact, Gieszl is believed to have asked for a 500-hp Celica, and that's way more than you want in a front-wheel-drive car. Unfortunately, all Celicas today come in front-drive form.
Hence the GT4 drivetrain -- lifted, modified, and installed by Millen and TRD. The so-called 3SG engine from the old rally car has been used extensively in IMSA GTP race cars of the '90s as well as in Rod Millen's Pikes Peak Hill Climb runners.
Millen and TRD bored and stroked this one fair and square at 3.38 inches and then fitted Mahle forged pistons, titanium con rods, and a billet crank. Millen custom-built a set of Inconel headers for the car, as well as a stainless-steel exhaust system that exits through the rear diffuser below the bumper.
When force-fed by an electronic-waste-gate-controlled Garrett T04 ball-bearing turbocharger blowing up to 22 psi, the engine cranks out 497 horsepower at 8000 rpm. That kind of power promises a hard life for the five-speed gearbox borrowed from the GT4 rally car, and Millen admits that this Celica really needs something like an X-Trac "dog box" racing transmission. But that, he says, would contradict the ultimate street-machine concept.
Compromise and adaptability are clearly major issues here, because the donor car and the recipient are from totally different generations, and the melding of components required considerable invention and initiative. Or so Rod Millen modestly claims.
We believe him, because the rear suspension obviously demanded a redesign and additional fabrication for it and the final drive to fit into a dedicated front-wheel-drive platform. Add the racing fuel cell installed where the trunk used to be, and you begin to understand why there's no rear seat in this Ultimate Celica.
The front suspension is what TRD calls its Superstrut system, which produces an appreciable amount of negative camber in stroke, helping keep the tire tread in contact with the road when the car rolls in corners.
Despite the emphasis on streetability, the Ultimate Celica walks and talks more like a race car than a street car, and it even boasts a full four-point safety harness and a roll cage neatly integrated into the car's structure. The cage is only visible at the rear end of the passenger compartment -- the tubes disappear at the B-pillar, where they merge with the roof structure and are covered by interior panels.
That leaves the cockpit virtually unaltered from that of the stock GT-S, with the obvious exception of the Recaro seats, which Millen mounted as low as possible. "That's for tall guys like you," he grins.