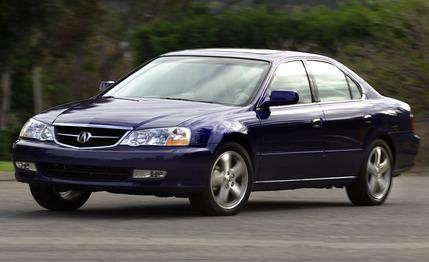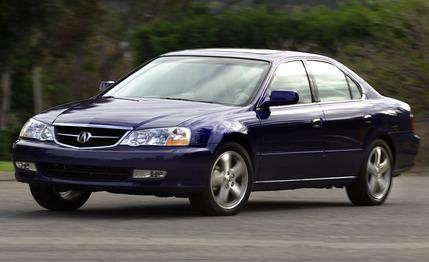 Short Take Road Test
Let's say some go-faster genie materialized in your garage one night offering to grant a single performance-enhancing wish. What would it be? Clue: If your answer is something other than horsepower, you either (a) own a McLaren F1 or (b) would be just as happy driving a riding mower. Hey, we value eager turn-in, crisp transient response, and neutral handling as much as anyone else, but there's no arguing with the basic appeal of good old vitamin H. And this car certainly offers further evidence of that appeal. We've been fans of Acura's smooth 3.2TL sedan since its debut in the fall of 1998. And even though the TL won a nine-car edge-of-luxury comparison test ("Ennui and Upward!" February 2000), our enthusiasm had at least as much to do with the car's comfort and value virtues as it did with its effect on the adrenal glands. However, with an extra 35 horsepower and 16 pound-feet of torque, the Type-S adds the visceral stimulation that's absent in its stablemate.
Following the formula established with the two-door CL Type-S, the Acura engineering team bumped up the power, stiffened the suspension components, tweaked the variable-assist rack-and-pinion steering, and added a more aggressive wheel-and-tire package (P215/50VR Michelin MXM4 tires on 6.5-by-17.0-inch wheels versus the standard car's 205/60VR-16 Michelin MXV4s). As you'd expect, the various chassis enhancements produce more decisive responses. With its quicker steering (2.9 turns lock to lock versus the standard 3.1), firmer underpinnings, and upgraded tires (10-millimeter-wider contact patch and 15.5mm less sidewall to flex), the Type-S turns in with more authority and changes directions with less reluctance, with very little trade-off in ride quality.
The tires also deliver more grip than the standard-issue TL's (0.81 lateral g versus 0.77) and better braking (186 feet from 70 mph versus a dismal 208 feet). These still aren't great numbers, but they do bring the car's performance into line with the eight adversaries arrayed against it in our comparo. Still, the most gratifying element that goes with adding that extra initial to this car's alphanumerics is what happens when the driver exerts pressure on the throttle.
We detailed the engineering upgrades to the TL's 3.2-liter SOHC 24-valve aluminum VTEC V-6 in March 2001, so let's cut straight to the benefits. With 225 horsepower and 216 pound-feet of torque, the standard 3.2TL towed itself to 60 mph in 7.4 seconds, 100 in 20.9, and through the quarter-mile in 15.9 seconds at 90 mph.
Those results were at the top of the nine-car heap, but they look pretty tame compared with the numbers generated by the Type-S: 60 in 6.2 seconds, 100 in 16.0, and the quarter-mile in 14.8 at 96 mph.
Besides its robust peak power-260 hp at 6100 rpm-the high-output V-6 has very endearing torque traits: 232 pound-feet on tap from 3500 to 5500 rpm, which shows up as strong midrange punch: It zips from 30 to 50 mph in 3.3 seconds (the standard TL does it in 4.0) and 4.5 seconds from 50 to 70 mph (versus 5.9). As with the base TL, the performance of the Type-S is muted slightly by a standard automatic gearbox.
The sequential SportShift manumatic is a bit leisurely, whether you're rowing up or down through its five speeds. But even so, the Type-S can run with some pretty fancy iron. Its 0-to-60 time, for example, trailed that of the BMW 330i manual tested in the December 2000 issue by just 0.1 second, and it was 0.6 second quicker to 100 mph. Inevitably, more power and more performance add up to more at the bottom line. A 3.2TL Type-S with Acura's DVD satellite navigation system-just about the one and only option, at $2000, for either version of this car-lists at $33,710, $2680 more than a standard TL with the navigation feature.
That would be a hefty premium for the performance upgrades alone, but the price also includes black-on-silver instruments, ebony wood-grain (with black interiors), and Acura's Vehicle Stability Assist, similar to GM's StabiliTrak and other systems designed to save you from yourself. Such systems clearly have a place in a world where so many run themselves out of talent so often, but what we like best about the Acura system is that its activation threshold seems to be quite high. Beyond that, the Type-S, like the standard TL, is loaded with goodies-power sunroof, leather (perforated in the Type-S), terrific audio, power everything, heated seats-and goes down the road with the same sense of smooth, quiet competence. It just does it more quickly. Making it, in our opinion, well worth the price of admission.