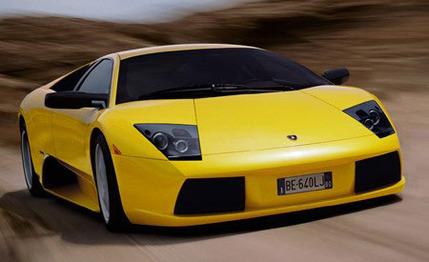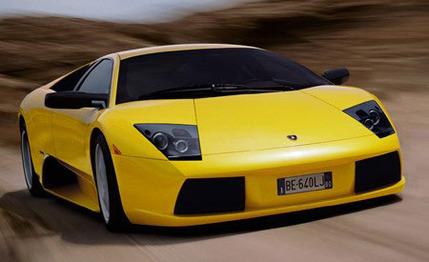 First Drive Review
So, you want a Lamborghini? Well, who doesn't, mister? People who could buy you out with the change in their sofas go rubbery at the joints in the presence of a Lamborghini. Sure, raffish lines and a whooping V-12 are commodities on sale in other stores, but not quite with the same prickly Latin attitude. "A Ferrari," an owner of both explained one time, "is the nice girl you take home to Mom and Dad. The Lamborghini is the wild slut you sleep around with on the side."
There you go.
Except that Bad Boys, Inc., is being told to mature a little. Per favore, something a little less cramped, a little less like a Pamplona bull in traffic. Enter the Murciélago (say mercy- ell-ah-go), Lamborghini's attempt to wedge a few modern standards into the preposterous template established by the Lamborghini Miura, Countach, and Diablo. The $280,050 Murciélago and a new, less costly Lamborghini model due late in 2003 are the major milestones in a five-year plan launched in 1998 by new owner Audi AG to squeeze black ink from the plant at 12 Via Modena, in Sant'Agata Bolognese. If Lamborghini can assemble 400 Murciélagos per year and sell about 150 in the United States, plus build 1300 copies of the new car, company president Giuseppe Greco says he'll be content to retire. "For the first time, Lamborghini has the chance to really be responsible for its own future," he says.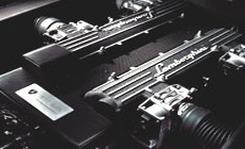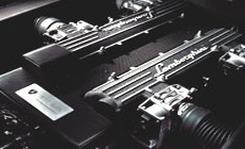 The mandamus for Lamborghini technical director Massimo Ceccarani was to civilize the Diablo. He started by carrying over much of the basic Diablo ingredients, including a tubular steel space frame from Vaccari & Bosi of Modena, a DOHC V-12 facing aft so the transmission slots between the seats, and unequal-length control arms at all corners, tweakable with driver-selectable damper settings. The viscous four-wheel-drive system with limited-slip differentials on both axles is supported by a throttle-retarding traction-control system.
Like the Diablo, the Murciélago's frame is sheathed in carbon-fiber outer panels (except for the steel roof and doors) but is bolstered by new carbon-fiber structures for the center tunnel, floorpan, and rear wheelhouses. The roof is 1.2 inches higher, the side glass is more vertical, and the center console is lower, making for an airier cockpit.