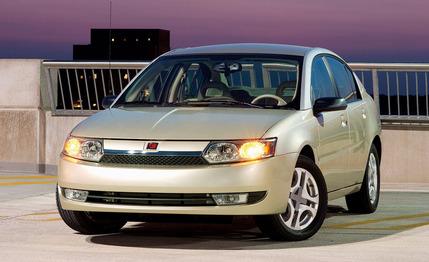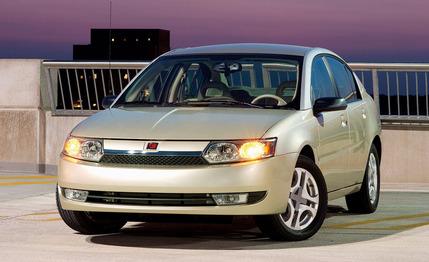 Road Test
Saturn owners are a loyal and fervent bunch. They have an owners' club, national meets at the headquarters in Spring Hill, Tennessee, chat rooms, T-shirts, you name it - all in celebration of a company that has been selling economy cars for 12 years.
This level of enthusiasm is hard for us to comprehend, considering the cars have never stimulated our driving glands. Saturns have always struck us as decent cars for the get-me-from-A-to-B crowd. So as a courtesy to you non-car-buff Saturnisti who noticed the Saturn Ion cover blurb and picked us up off the newsstand, we'll boil down the Ion's merits CliffsNotes-style, right here at the top of the story so you can spend more time gazing lovingly at the pictures.
Saturn's all-new Ion boasts one of the biggest and most powerful engines in its class. Its $900 automatic transmission boasts five gears - one more than its peers generally offer. Its trunk is roomier than those in other econoboxes. There are loads of standard and optional equipment not traditionally found in the econobox class, such as speed-sensitive wipers, automatic headlamps, retained accessory power, and OnStar. Standard front-seatbelt pretensioners and optional curtain airbags offer greater crash protection than one feels entitled to in a car whose base prices range from $11,995 to $15,495. Plastic fenders and doors still guard against door dings, and best of all, you still get to buy it in a Saturn store, where the convivial sales atmosphere has ranked No. 1 with J.D. Power for seven years, and where customer service just earned the top honor for the first time. Go, Saturn!
Now, while our Saturn fans bask in the glow of all that adoration, we're going to talk nitty-gritty car-guy stuff with our regulars. Check out this lost-foam, cast-aluminum 2.2-liter Ecotec engine: It meets LEV standards without EGR; at 305 pounds it has a world-class weight-to-displacement ratio; the water pump is integrated into the block; there's an oil-life monitor; and the oil filter is a replaceable cartridge instead of the usual spin-on type. Peak output: 140 horsepower at 5800 rpm and 145 pound-feet at 4400 rpm. And to reduce NVH, there are twin counterrotating balance shafts, and all the accessories are mounted directly to the block.
There, that should be enough jargon to ensure we've ditched the visitors, so now we can level with our core readership: This is probably the most disappointing all-new American car in a decade. Not only were all our editors put off by its numerous missteps of form and function, but even our Gen-Y road warriors and their friends found little to love in the Ion.
The assault begins with discordant and unharmonious styling that comes together as an orgy of chamfers, cutlines, Royal Gorge door gaps (plastic expands more than steel), and kit-car panel fits that utterly offend the editorial eye. The gap between the hood and grille header panel could pass for a ram air scoop. The leading edge of each front fender comes to a pants-snagging point sharp enough to pick your teeth with. The A-pillar, roof-rail, and C-pillar trim panels can be ordered in varying colors and styles - colorblind folks are even allowed to select silver on gold - but they look tacked on, overflush, and by design they do not align with other character lines and the hood and trunk shut-lines.
The dissonant design theme continues inside, where materials with varying colors, textures, and surface sheens collide. Different typefaces are used on instrument numbering and various other controls, and plastic molding flash lines are visible everywhere. Particularly egregious examples include the lines around the inner and outer rim of the steering wheel, along the inside door handle, and on the gearshift lever - all of which assault the hands repeatedly.