2007 Chrysler Sebring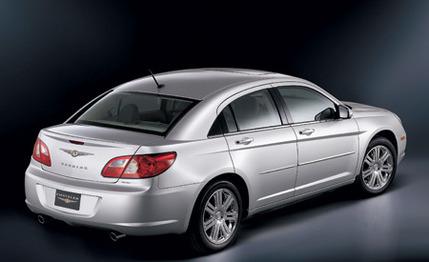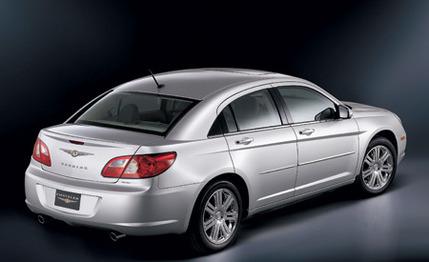 First Drive Review
Chrysler announced last summer that a remodeled Sebring would be on sale before the year was out, as an '07 model. The shape of the new mid-size sedan is inspired, in theory, by the Airflite concept of 2003, but to us it looks more like a hodgepodge of current and old Chrysler shapes: most notably, 300M-style headlights and rear end, as well as a Crossfire nose and ribbed hood. Chrysler calls it "elegant"; we'd say "different."
To win over buyers, the Sebring is offered with plenty of creature comforts and gadgets. Our favorites are a cup holder that will cool drinks to 35 degrees or keep them warm to 140 degrees, folding passenger seats front and rear, and an exceedingly fancy Harman/Kardon stereo that includes navigation, USB connectivity, and a 20-gigabyte hard drive to store music files and other data.
Three engines will be offered. There's a base 2.4-liter inline-four that will make 172 horsepower and deliver mileage in the mid-20s. The mid-level 2.7-liter V-6 produces 190 horsepower and is a flex-fuel engine. That means it can run on E85 (ethanol based) fuel. Both of those engines come only with a four-speed automatic. The top-of-the-line 3.5-liter V-6 - also used in the 300 - spins up 235 horsepower and 232 pound-feet of torque and is attached to a six-speed manumatic automatic.
Although Chrysler was slim on details, it promised that the price of the Sebring would land "well under" that of the popular Honda Accord and bestselling Toyota Camry.