2007 Lexus IS350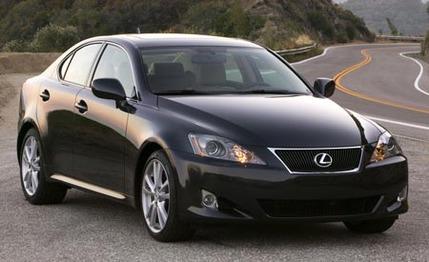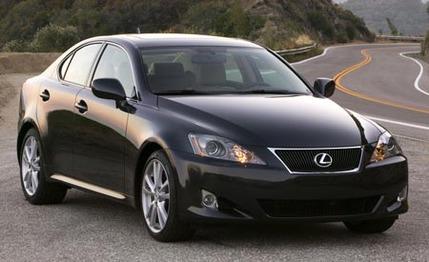 Rants and Raves
MIKE DUSHANE
This sure is fast—its feels quicker off the line than the BMW 335i. The steering, though, is numb enough to stave off any further comparisons to the Bavarian class-leader. As a luxury sedan with tidy enough handling and gobs of grunt, it's convincing. The navigation screen is something to behold—I wish my laptop had a picture like this.
JARED GALL
About ten seconds after I dropped off a friend on my night with the IS350, he called to tell me how awesome the car sounded as I drove away. Exciting sounds are not characteristics often attributed to Lexus products, but the IS350 defies that, thanks to the $2,095 Sport Exhaust option. That's a sizable chunk of cash for an exhaust, but there's no doubt in my mind it's worth it. Even really good V-6's don't often sound good, but Lexus, of all companies, has done it without going too over the top. I can almost fit my shoe up the tailpipes, but not quite. So it's big, but not too big.
Careful with the options sheet, though, because the sticker on this baby has ballooned all the way to $49,147. For $1,028 more, you could be in a base BMW 535i.
Download this car's window sticker for pricing information.