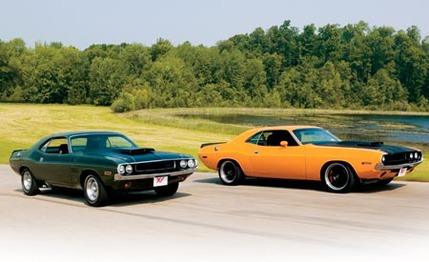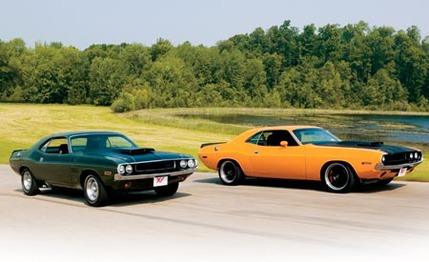 Specialty File
If you're searching for an automotive fountain of youth, a location worth looking into is Woodstock, Ontario, a small Canadian town about 90 miles west of Toronto. It's there that XV Motorsports not only restores 40-year-old Dodge and Chrysler muscle cars but also modifies them so that these vehicles, the company contends, drive and perform like modern sports cars.
The process of restoring a vintage car and updating it with modern parts is not new. It's been a typical practice for vintage-car buffs to take on the simple jobs, say, replacing six-volt electrical systems with 12-volt systems or swapping old-fashioned drum brakes for discs. But in the past decade or so, it's become more common for these garage enthusiasts, not to mention several hot-rod shops, to completely rebuild and modify old cars so that little of the original hardware remains. The resulting modified steed is most often called a "restomod," a slang mix of "restored" and "modified," but in some circles the tag "pro touring" means the same.
The appeal of a good restomod is obvious because wrestling a vintage muscle car around can be more work than fun. We've driven several original 1970s-era muscle cars, and not a one of them has handled as well as a new VW Rabbit. They heel over in turns significantly enough to suggest a rollover, the brakes are weak, the steering frightfully vague. Yet the style aspect of those vintage cars cannot be denied.
Last July, a crew from XV Motorsports arrived at our office to provide us with some restomod experience. They brought two cars: an original 1970 Dodge Challenger T/A with just 23,281 miles on the clock and the company's restomod version of the same Challenger, which they've dubbed the XV Challenger. Over two days, we drove the cars on public roads and at a racetrack and performed our usual testing regime on both.
John Buscema, 42, says he started XV Motorsports in 2005 to build "a modern, high-performance sports car with the timeless look of a vintage muscle car." He concentrated on the Dodges and Chryslers because, he says, "there are several shops doing Camaros and Mustangs, but few Mopar guys."
Before 2005, Buscema owned a company in New York that did bookkeeping and administrative tasks for hedge funds; he sold it in 2003. Although he was not an experienced carbuilder, he did have a vision and, more important, the cash to start this venture. For engineering assistance, he turned to Sean Hyland, owner of Sean Hyland Motorsport in Woodstock. Hyland and Buscema got to know each other when the former built the latter a double-throwdown Mustang that ran to 205 mph over two-lane stretches in the wild Silver State Classic Challenge in Nevada. Today, Hyland handles the production of the XV Challenger at the Woodstock shop, and the car is sold at Buscema's showroom 20 miles north of New York City in Irvington.
The restomod XV Challenger you see here costs $176,000, about as much as a Ferrari F430 and more than double the estimated value of the rare original. So you have to be crazy for muscle cars. But that price is not considered out of line for cars that have undergone this sort of cdradical transformation. Since 2006, the company has sold eight restomods.