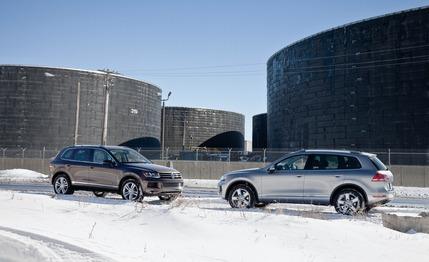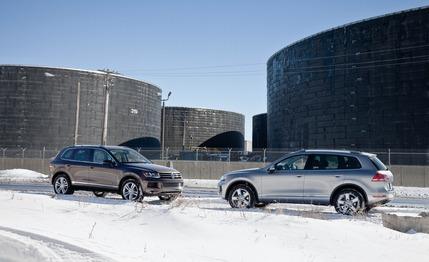 Comparison Tests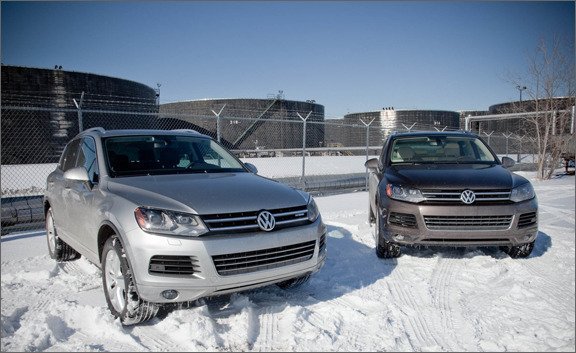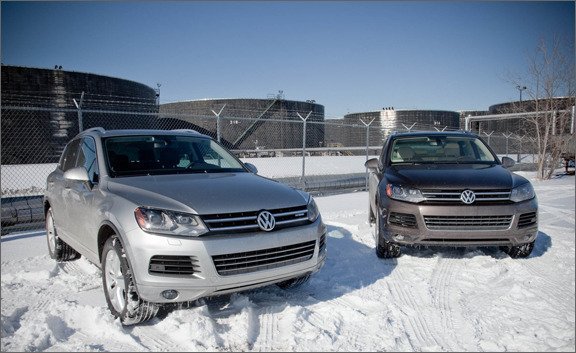 Last December, we got it on good authority that America was sliding into an energy abyss and would suffer a fuel-supply crisis before decade's end. We're usually inclined to ignore these rants as Chicken Little gone berserk, but this was different. The messenger, John Hofmeister, served as Shell Oil's president until he retired in 2008. To make the most of  his leisure hours, ­Hofmeister published his tell-all, Why We Hate the Oil Companies, late last year, predicting that gas would soon top $5 per gallon.
Even if Hofmeister is exaggerating, it's doubtful that the juice fueling our personal transportation will ever be cheaper. That realization prompted this comparison test: We're here to figure out whether a gas-electric hybrid or a turbo-­diesel is the smarter way  to wring the most joy-miles from each gallon.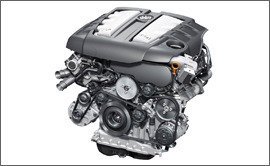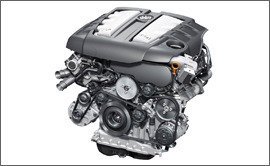 Credit Volkswagen for enabling this examination. The new-for-2011 Touareg offers three V-6 powertrain options. The base $45,270 Touareg is powered by a 3.6-liter six (actually a VR6) producing 280 horsepower. For an extra $3500, you can step up to a 3.0-liter turbo-diesel with better fuel economy and 53-percent more torque, or the handy gas-electric hybrid alternative, which costs $6565 more than a VR6 loaded with the top-end Executive package. Mercedes-Benz also offers the hybrid-versus-diesel shopping opportunity in its M-class, but we tapped VW Touaregs for this investigation because they're equipped with fresher fuel-stretching technology.
VW's diesel expertise in the U.S. dates to 1977, when the first oil-burning Rabbits and Jettas arrived between the first and second energy crises. Warming up to hybrids has been difficult for the ­Germans. While European carmakers have been hesitant to commit to the double-powertrain approach, now that Toyota's Prius has been with us a full decade, it's obvious that some consumers will spend extra to flaunt a green leaf on their decklids.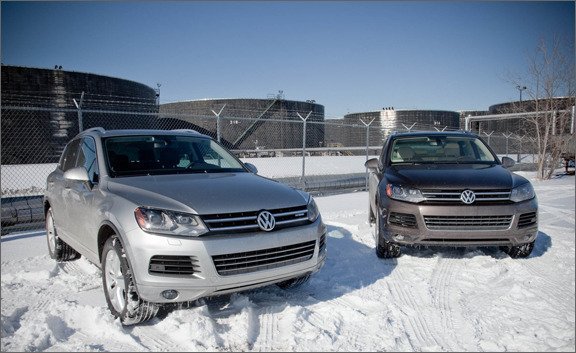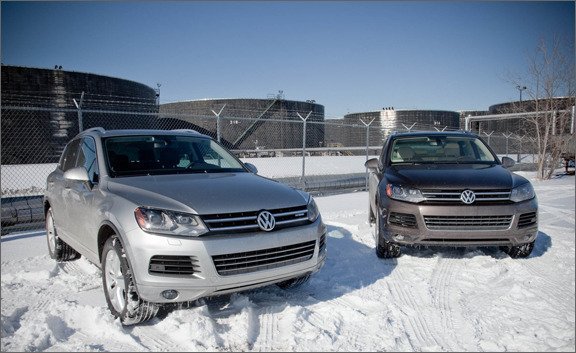 The new Touareg is VW's first hybrid and a classic illustration of the last-out, best-dressed philosophy. Expecting only 10 percent of Touareg customers to sidle up to a $61,385 people's car, VW has ­configured its hybrid as the flagship of the brand's entire fleet. It's lavishly equipped with all-wheel drive, heated leather seats, wood interior trim, a jumbo sunroof, an eight-inch touch-sensitive navigation and infotainment screen, and various media hookups—all as standard equipment.