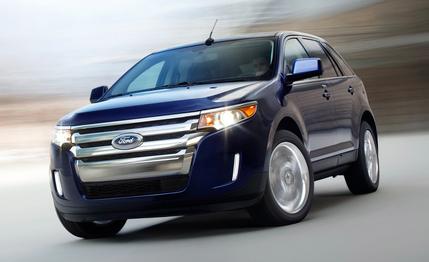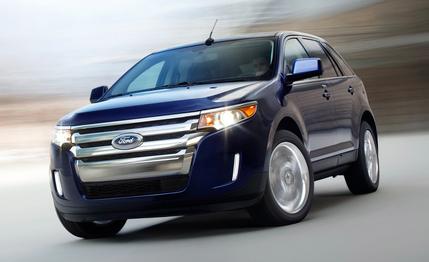 First Drive Review
Americans like big stuff. We like big houses, big helpings of food, and big cars with big honkin' engines. But no one—anywhere—likes big fuel bills, and with a gallon of gas here costing much more than the loose change found in our big, cushy couches, something has to give. Forced induction paired with smaller displacement is the favorite current strategy to solve that Catch-22, ostensibly offering efficiency improvements with no loss in performance. Companies are buying in with fervor, and Ford's effort now includes the 2012 Edge and its new, 2.0-liter turbo four-cylinder.
Installed in various Fords from the Taurus SHO to the F-150, a 3.5-liter twin-turbocharged V-6 was the first to wave the EcoBoost banner. The new, 2.0-liter turbocharged four-cylinder is the next, launching this fall in the 2012 Edge and Explorer (and later in the Focus ST hot hatch). In the Edge—and the EcoBoost Explorer—it's intended for those whose idea of utility is hauling people and groceries, and it's only available with front-wheel drive and a six-speed automatic.
The 2.0-liter EcoBoost is a modified version of the naturally aspirated 2.0-liter Duratec found in the 2012 Focus, and it carries over that engine's direct injection, twin independent variable camshaft timing (Ti-VCT), and balance shaft. To ensure the turbo version could handle the max boost of 16 psi, Ford strengthened the aluminum block and crankshaft and added forged connecting rods and piston-cooling jets. The EcoBoost's unique cylinder head integrates the exhaust manifold to save weight.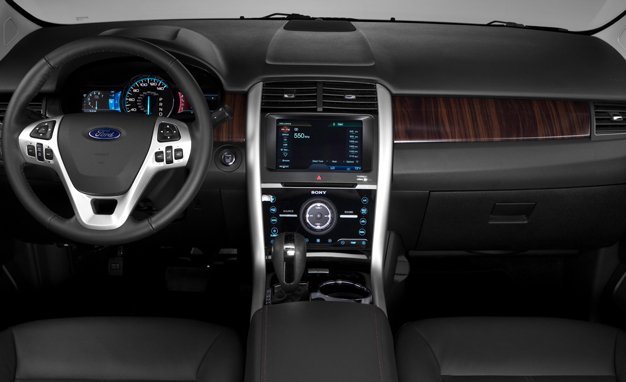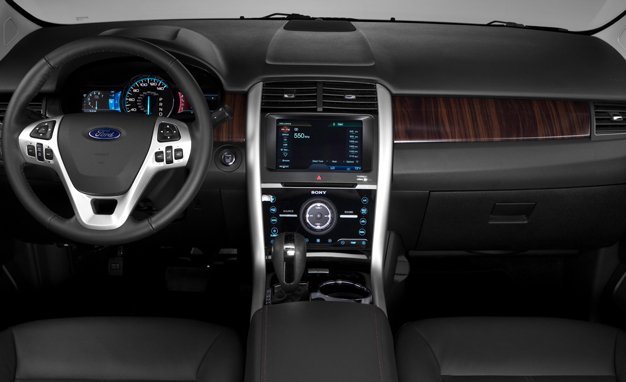 The net output is 240 hp at 5500 rpm and a healthy 270 lb-ft of torque from 3000 rpm, 45 fewer hp but 17 more lb-ft than in the Edge's standard 3.5-liter V-6. We figure the EcoBoost Edge will hit 60 mph in about 7.4 seconds, or 0.5 second slower than the last V-6 version we tested. (That V-6 SEL had launch-aiding all-wheel drive, however.) Aided by active grille shutters and unique rocker moldings, the EcoBoost returns 21 mpg in the city and 30 on the highway on regular gas, besting the 19/27 turned in by a front-wheel-drive Edge with the 3.5-liter V-6.
Taking It to the Streets
On the roads surrounding Ford's proving ground in Romeo, Michigan, we found the Edge EcoBoost pulls strongly off the line, and we even induced wheelspin—and negligible torque steer—when we floored it. The power delivery is smooth and linear with no noticeable lapse in delivery as the needle sweeps up the tach. There's virtually no turbo lag, so you get power when you want it for executing swift, safe passes on two-lane roads. The cabin stays relatively quiet, and what noises you do hear are more like those of a nice V-6 than a four.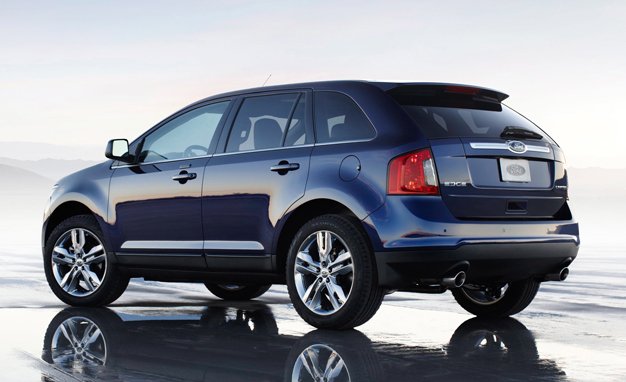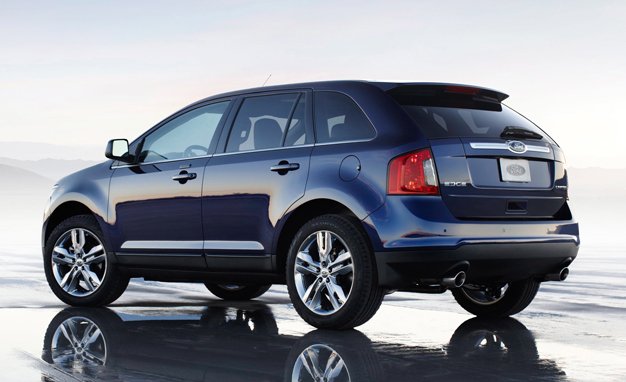 The turbo barely makes itself known under hard acceleration with a subtle increase in intake noise, but we get the feeling many buyers will be hard pressed to realize they're piloting a four-cylinder, and a turbocharged one at that. The only other time we were made aware of the engine's identity was under load at low rpm—say, on a small incline without a downshift—where we detected a small vibration through the floor and the engine note went a little buzzy. Beyond the couple of times we managed to confuse the six-speed auto, we were duly impressed with the 2.0-liter EcoBoost package.
The EcoBoost option can be added on SE, SEL, and Limited trims for a very reasonable $995. What remains to be seen, though, is if Ford's promised fuel-economy numbers can be achieved in real-world driving. We have our doubts that they can—Ford's blown V-6 hasn't really delivered on its efficiency promises—but there's no doubt that the EcoBoost four will satisfy otherwise.