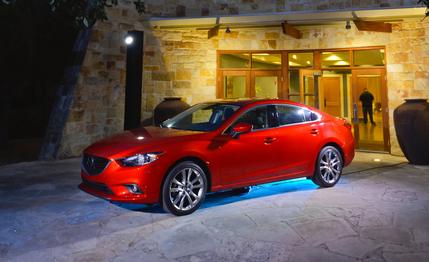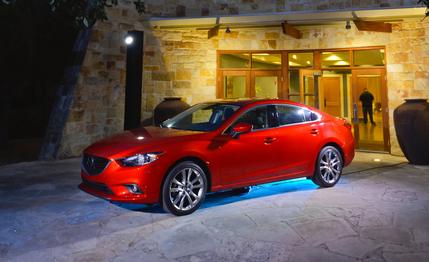 First Drive Review
A few months ago, we brought you an initial report on—and driving impressions of—the new Mazda 6, a mid-size sedan with a major corporate mission: Resuscitate Mazda's credibility and market share in America's toughest passenger-car segment. That report was based on Euro-spec preproduction cars, and without getting into detail, it was very positive.
Now we've logged seat time in showroom-ready U.S. editions, and we can amplify the favorable impressions of our previous experience. The 2014 6 is a dynamic sweetheart that can dance step for step with a Honda Accord, and it's a bold design statement that eschews the timidity that still afflicts some of the segment's major players. (You know which these are. Or you should.)
Home run? That would be a stretch. This 6 lacks the variety of powertrain choices offered by others in the segment. But to extend the metaphor, if the ball is still in the park, it's off the fence and the batter is heading into third base standing up.
Now and Then
As Mazda's second total-vehicle application of its Skyactiv Technology discipline, the new 6 owes essentially nothing to its predecessor and a lot to the CX-5 crossover. There's substantial architectural commonality with the CX-5, including increased use of high-strength steel (now representing 58 percent of vehicle weight, according to Mazda), increased structural rigidity, and reduced mass, Skyactiv's key ethic.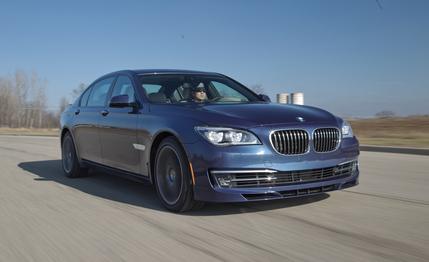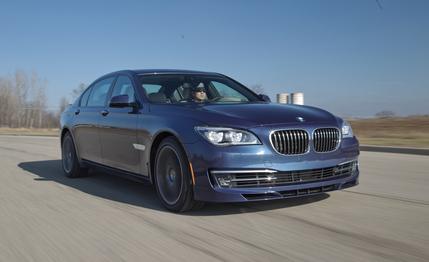 The previous 6 maxed out at about 3600 pounds. According to our estimates, the new generation won't weigh in at much more than 3300, if that, depending on trim level and equipment. At 111.4 inches, the new car's wheelbase is 1.6 inches longer, but overall length has shrunk 2.2 inches, to 191.5, and height is down 0.8 inch, to 57.1. Width—72.4 inches—is unchanged, but the broad-shouldered sculpting at front and rear lends a hunky, aggressive look to the stance.
More important, it totally abandons the slab-sided near-anonymity of its predecessor. The new look is guided by Mazda's Kodo design language and was previewed by the dramatic Shinari concept sedan unveiled at the 2010 New York auto show. The 6 has lost little of its bold iconoclasm en route to showrooms.
Power Point
As in the previous 6, the standard engine here is a 2.5-liter DOHC direct-injected 16-valve aluminum four. But this engine is all-new, and is also the only engine available, at least for now. A 2.2-liter four-cylinder turbo-diesel will join the powertrain inventory, but not until later this year. The V-6 option is history. Also, Mazda's i-ELOOP system, employing regenerative braking and capacitors to reduce the draw on the alternator and thus enhancing fuel economy, won't be available until May.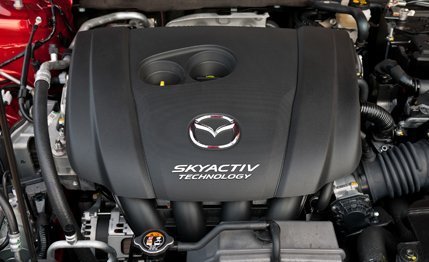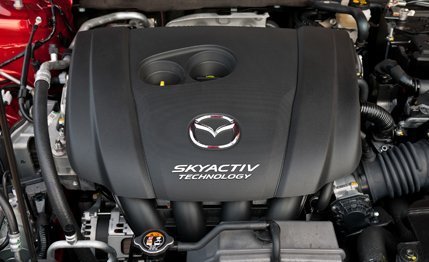 A member of the Skyactiv-G four-cylinder family, which ranges from 1.3 to 2.5 liters, the new engine is a long-stroke design with variable valve timing, exceptionally high injection pressure (2900 psi, up from 1600), and a very high compression ratio (13:1), specifications that allow it to operate on regular unleaded fuel.
Rated for 184 horsepower at 5700 rpm and 185 lb-ft of torque at 3250, its output is strong among competing fours, although not extraordinary. On the other hand, its EPA fuel-economy estimates—25 mpg city/37 highway with a six-speed manual transmission, 26/38 with a six-speed automatic—are pretty good for a nonhybrid mid-size sedan.
Like the engine, the six-speed automatic is new. The engineering team nixed a CVT option early on and then decided against a dual-clutch type a little later in the planning process. The reasoning: A dual-clutch automated manual delivers sportier performance, but Mazda felt it was a little abrupt for everyday urban driving. As a result, the new self-shifter is a conventional automatic, with paddle shifters available in higher trim levels.
The shift-for-yourself version, for its part, has been revised with shorter shift throws and enhancements to its already precise engagements.