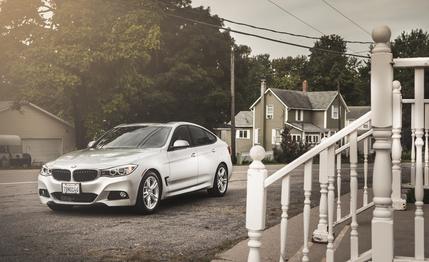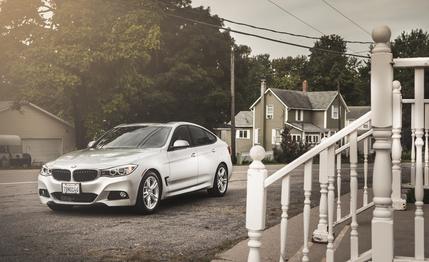 Instrumented Test TESTED
Enthusiasts winced when they heard BMW would subject the latest 3-series to its Gran Turismo treatment. With all the recent talk about offering front-wheel-drive cars and electric vehicles, not to mention the Pillsbury Doughboy–as-wagon-replacement 5-series GT, haven't we been subjected to enough BMW market-segment experimentation lately?
Our feelings notwithstanding, BMW's goal never was to pull yet another genre-bending derivative off a perfectly fine sedan. This one is designed to offer a lot more space and versatility than the sedan does, while avoiding the station wagon look that—inexplicably—is dreaded by customers outside Europe. So here comes the 3-series GT that, like the larger 5-series GT, tries to be a master of all disciplines. So we tested a six-cylinder 335i model to see how it jacks all the trades.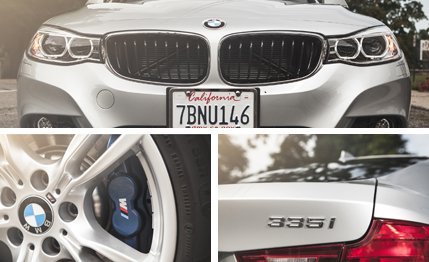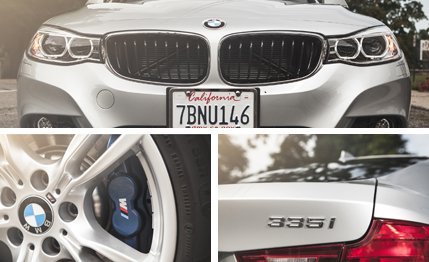 From China, with Awkwardness
To make the new GT, BMW took the long-wheelbase chassis from the Chinese-market 3-series, raised the seating position, and added a large rear hatch. That's a difficult brief to work with, and the team around BMW designer Page Beermann has endeavored to mask the GT's considerable bulk. Not a single piece of exterior sheetmetal is shared with any other 3-series. Compared with the sedan, the GT grows discreetly in every direction. It's wider, the headlights and the kidney grille are taller, the hood bulges, and there is an extra horizontal line on the side surfaces. We learned, to our surprise, that the "air breathers" on the front fenders actually serve some aerodynamic purpose.
The 3-series GT, we submit, is a far-better-looking car than the 5-series GT, and it does make good use of its larger dimensions. Thanks to its swollen body, the trunk holds between 18 and 57 cubic feet of luggage, more than does the 3-series sport wagon it joins in BMW's U.S. lineup. There is generous legroom in the back, and the split rear seat can be adjusted through 15 stages. The driver enjoys that higher seating position so dear to SUV and crossover lovers, and the interior fittings are done to the elevated standards of the current 3-series.
All that extra space, of course, comes at a penalty. The higher center of gravity, longer wheelbase, and extra 300 or so pounds (versus the sedan) rob it of some agility. Fitted with the rear suspension of the sport wagon, the GT becomes a more comfortable and softer vehicle. Still, it doesn't object to playing. We experienced a little more understeer than is usual for a 3-series sedan, but inducing power oversteer is fairly easy. It is easier, of course, in this more-powerful 335i model.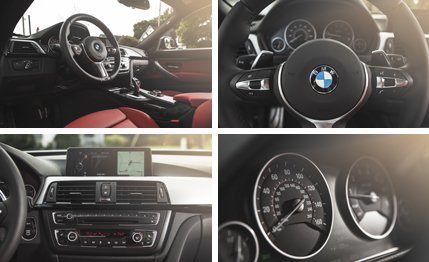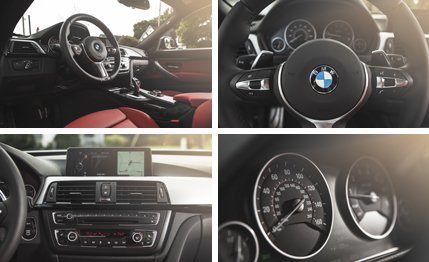 We still aren't fully satisfied with the electrically assisted power steering, which could be lighter and more natural-feeling. But there's little to be gained by bemoaning the loss of hydraulic power steering. At least the electric steering's efficiency gain is significant on paper; in reality, we averaged 22 mpg. That's not stellar, but it is at least better than the 18 mpg we got in the heavier BMW X3 xDrive35i with the same engine.
Our 335i test vehicle came with BMW's familiar, single-turbo N55 3.0-liter inline-six with 300 horsepower; it is an utterly agreeable mill that builds revs effortlessly and without delay. We ripped off a best 0-to-60-mph run of 5.3 seconds and verified the 335i's 129-mph electronically governed top speed. Both figures, while reasonably zippy, fall far behind those of a rear-drive 335i sedan we recently tested. Chalk it up to the GT's additional weight over that car—some of which comes from its standard xDrive all-wheel-drive system. The base 328i GT uses BMW's 240-hp, 2.0-liter N20 turbo four, but we haven't yet had the opportunity to test that setup.
If you live in Europe, the engine is mated to a six-speed manual or the gearbox we sampled, an eight-speed automatic. The eight-speed slushbox is the only choice for American buyers, and it shifts smoothly and rapidly and can be manipulated through steering-wheel-mounted paddles or a console-mounted shifter that operates the correct way. In other words, pull to upshift and push to downshift.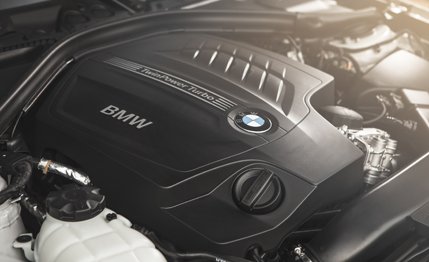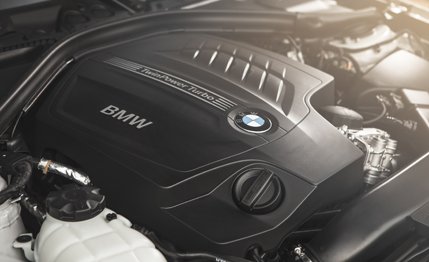 Around and around the Wagon Wheel
The 3-series GT starts at $42,375, but entry to the powerful 335i commands $47,775. To that, our test car added the $3100 M Sport package (18-inch wheels, sport seats, M steering wheel, body kit, and sportier interior trim); the $950 Cold Weather package (heated front and rear seats and steering wheel); the $1000 Dynamic Handling package (adaptive M suspension and variable-ratio sport steering); the $2200 Premium package (proximity key, lumbar support, and satellite radio); and the $3150 Technology package (navigation, head-up display, and enhanced Bluetooth capabilities). Tack on the $650 M Sport brakes and $875 Harman/Kardon sound system, and you get the $60,250 3-series GT you see here.
There's no question the 3-series GT drives well and offers plenty of space. But enthusiasts and wagon lovers will be drawn to the proper 3-series sport wagon. Even though buyers can't pair the wagon with the turbocharged 3.0-liter six featured here, they can get the 240-hp turbo four (it works plenty well in the lighter wagon) or the 328d diesel model. It helps that the wagon doesn't have the unfamiliar proportions of the Gran Turismo and that it, too, can be had in M Sport guise. Still, if you find yourself in need of room for a family, a hobby, or a hobby horse—and you want something less conventional than a 3-series wagon or an X3 crossover—you might just be glad the 3-series GT exists.
This story was originally published in March 2013 as a first-drive report. We have since tested the 335i GT and have updated this report to include instrumented test data and real-world fuel economy.