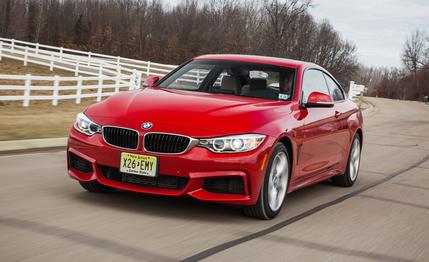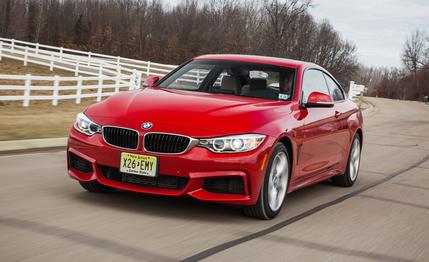 Instrumented Test
If you were to research the BMW family tree, it would be easy to draw a dotted line from the subject of this test back to the 2002. But few would have looked at that bolt-upright, seminal 1968 offering and predicted that it would evolve into the slinky, sexy 2015 428i xDrive. Okay, we see the twin kidneys in the grille and the blue-and-white propeller badge, but as for everything else?
By any measure, the 4-series is a looker. Longer, lower, and wider than its 3-series sedan sibling, the two-door coupe features the same lightweight chassis, excellent weight balance, and pinpoint body control. Put one of these in your driveway and few will question your purchase decision. Squint a bit and you can see the all-conquering M4.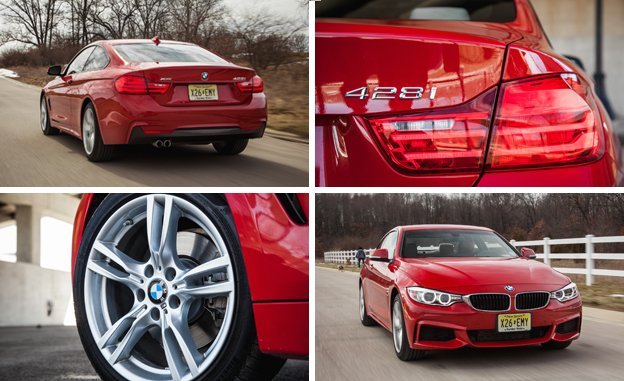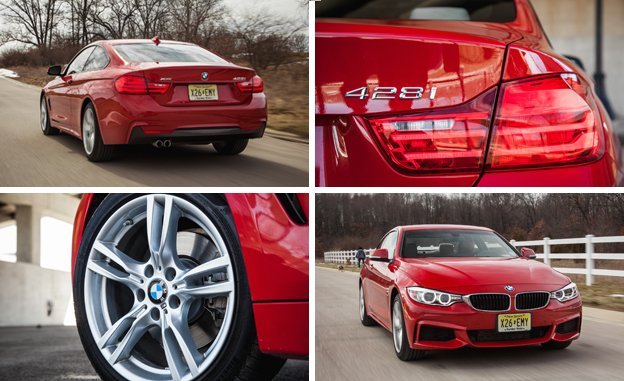 But the subject of this test is the 428i xDrive, the entry-level version with all-wheel drive. A 2.0-liter four-cylinder turbo works underhood, producing 240 horsepower and 255 lb-ft of torque. An eight-speed automatic ably handles cog-shuffling duties; a manual gearbox isn't available with the four-cylinder and AWD. Slushbox or not, the 428i xDrive is no laggard in the acceleration department; even with an extra 150 or so pounds of xDrive gear, the 428i banged off a solid 5.5-second zero-to-60-mph time, only a few tenths behind the last rear-drive 435i we tested. And EPA city/highway ratings of 22/33 mpg make it the thrifty choice among AWD 4-series coupes, 2- to 3-mpg less thirsty than the 435i's turbo six.
We've had good things to say about the 4-series in general and this four-cylinder turbo in recent tests of the rear-drive 428i, the 428i Gran Coupe, and the 328i xDrive Sport Wagon. But this time, in the 428i xDrive, we came away with mixed emotions. Is the 428i xDrive a luxury coupe or a performance coupe?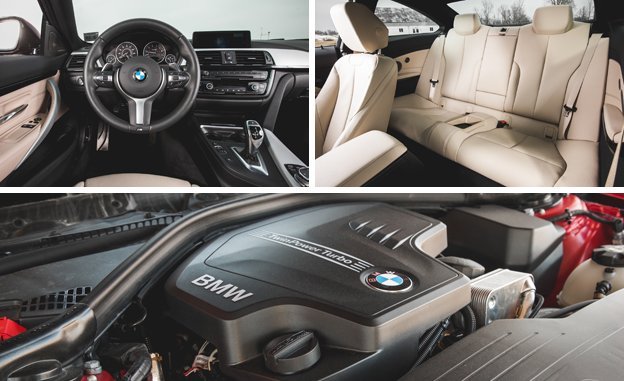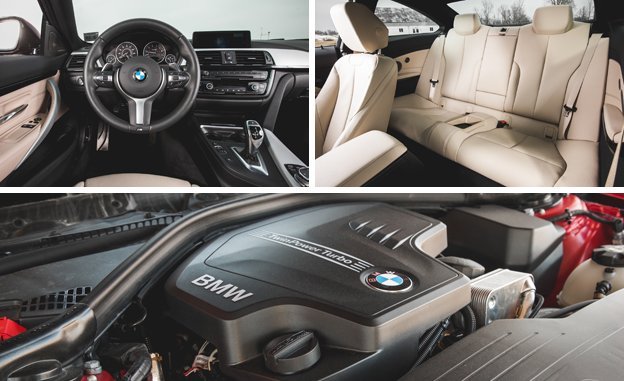 Don't Hate Me Because I'm Beautiful
Taken as a performance coupe, the 428i's steering is still a bit vague and disconnected for our tastes. Our test car was equipped with the $1000 Dynamic Handling package, which adds variable sport steering and adjustable dampers. This removes some of the lightness at the helm and improves body control to previous-gen 3-series levels. But the all-season Pirelli Cinturato P7s that would otherwise not seem out of place on an all-wheel-drive car don't help here. The 428i xDrive needed 177 feet to stop from 70 mph, only a foot less than that required by a recently tested, all-season-shod Toyota Camry XSE. The brakes suffered un-BMW-like moderate fade, too.
As a luxury coupe, the otherwise-quiet four-cylinder AWD car has some noise and vibration issues. Over coarse surfaces and uneven pavement, hollow resonances from the front end of the $43,700 428i xDrive don't do much to set a luxurious mood. There's some drivetrain rumble at low rpm when cruising at light throttle in the upper gears. And the four-cylinder turbo is a little grainy under brisk acceleration, something you don't notice with, say, the Volkswagen GTI's 2.0-liter turbo. So, if you're a luxury buyer at this price point, why wouldn't you ante up the extra $5500 for the 435i and its 3.0-liter turbo—one of the creamiest engines under any car's hood? Why deny yourself the effortless torque of that engine? We wouldn't, although with either engine you do get those drop-dead-gorgeous looks.