2015 BMW 435i Gran Coupe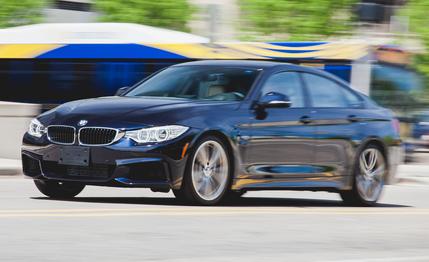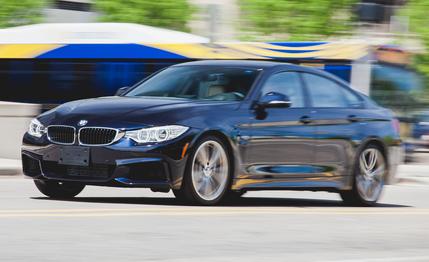 Instrumented Test
Those who know they want a mid-size BMW still have many decisions to make. BMW's 3- and 4-series family now contains 25 permutations spawned from six body styles, five engine choices, and two driveline configurations. Among such sprawling variety, this BMW 435i Gran Coupe stands out as one of our favorites.
The Gran Coupe's wide stance and sleek roofline make it the most attractive of the bunch to our eyes. In profile, the notchback tail could pass for that of a traditional sedan, but pop the decklid and a liftgate hinges open from the roof for added utility, especially with the rear seats folded. That added practicality does come with a surprising weight penalty, though. At 3799 pounds, the 435i Gran Coupe is roughly 200 pounds heavier than any 335i sedan we've tested. And the 435i Gran Coupe's panache isn't free, either. Its base price starts $2050 higher than that of a 335i sedan, although it's less expensive than a two-door 435i coupe.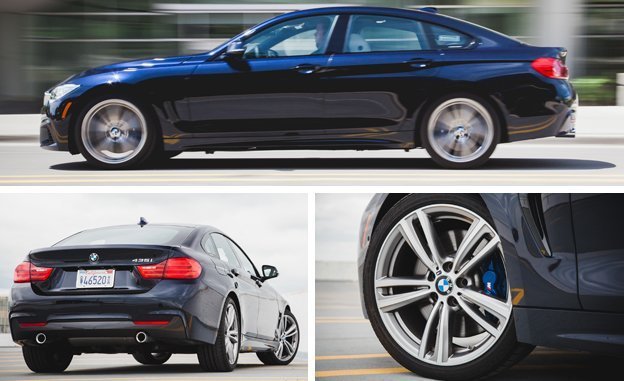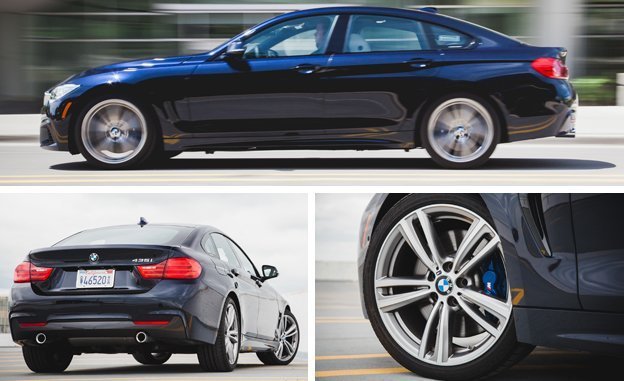 The 435i drives much like the lighter and cheaper sedan. The turbocharged inline-six spins to its 7100-rpm redline with a silky burr and intense enthusiasm. At the track, the 435i turned in a 4.9-second run to 60 mph on its way to ripping through the quarter-mile in 13.5 seconds. We've rarely quibbled about F30-series BMWs' straight-line performance and we're not about to start now.
It's the chassis that leaves us wanting. The Gran Coupe's skidpad and braking figures—0.87 g and 167 feet, respectively—were slightly below our expectations considering our test car was an M Sport model shod with summer tires. The 435i arrives at the limit of adhesion with ample understeer—and really, since this is a BMW we're talking about, any understeer is excessive. The $1000 variable-sport steering adds a bit of vagueness to a system that already struggles to communicate, and the body motions are pronounced enough to distance the driver from the road's nuances. The charms of the 435i Gran Coupe are found in its styling and packaging rather than its dynamics.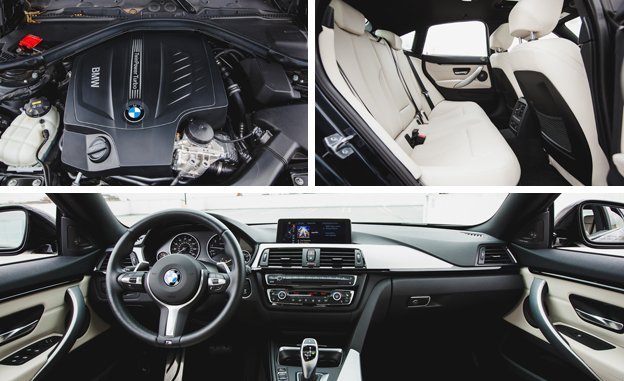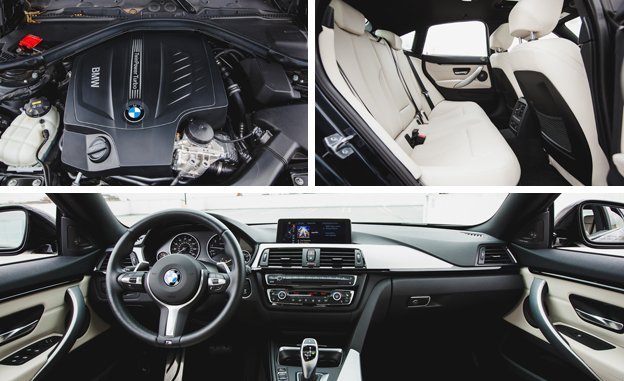 Even with all the variations BMW offers in its mid-size lineup, there is one 4-series Gran Coupe we want but can't have. Gran Coupe buyers can choose all-wheel drive or a more efficient four-cylinder engine but cannot get a manual transmission. The eight-speed automatic is at least quick and crisp in everything it does, but the logic here escapes us. If you're the atypical buyer who favors the nonconformist's choice of a three-pedal transmission over an automatic, BMW leads you away from the unconventional Gran Coupe body style and forces you into either the traditional coupe or sedan. Maybe that makes your decision as to which 3- or 4-series to buy just a little bit easier.