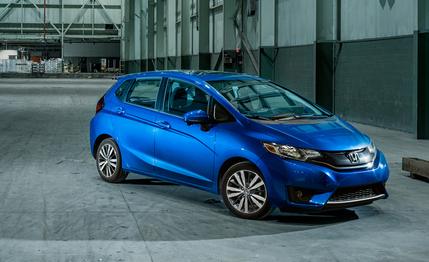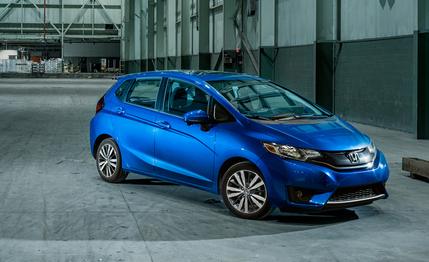 Long-Term Road Test Wrap-Up From the February 2016 issue
Every Monday, each of us selects the cars we are going to drive for the week from those available in the office lot. Some weeks are better than ­others. There was that time AMG sent us every model it makes, which made every other trip of the calendar feel somewhat underpowered. Most weeks are like that cruel recess scenario played out in schoolyards, where the unpopular kid gets picked last. For the last 15 months, the most affordable, least powerful, and most utilitarian long-term car in our fleet has been a 2015 Honda Fit, living a lonely existence.
The Fit wasn't routinely ignored because it is a bad car; rather, it was simply the most basic four-wheel transportation on our scheduling board. There were no seat heaters in this Fit, no nav or satellite radio, minimal seat controls, and also the sense that sound insulation was cut to keep down costs. This is metronomic A-to-B transportation.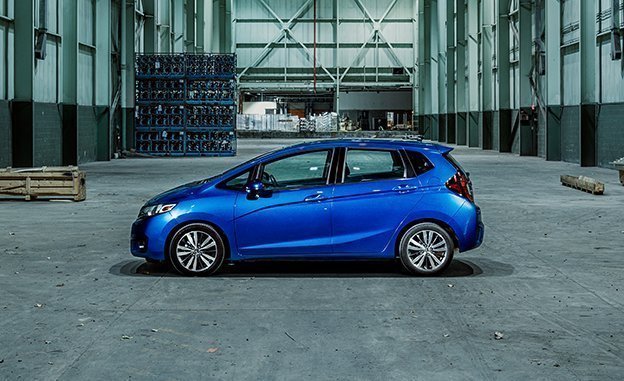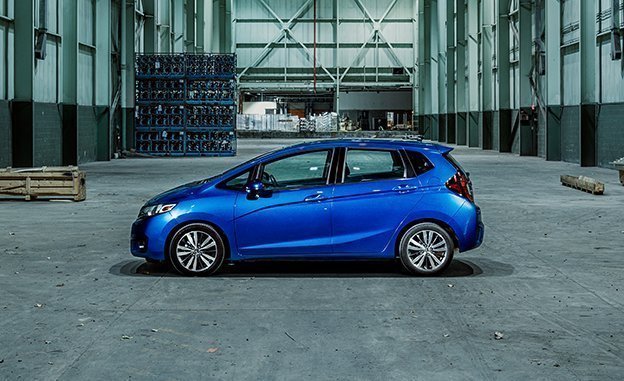 Were it not for the superb chassis of the previous two generations of Fit, we would not mourn that this third-gen's steering has gone numb, or that the shifter has lost some of its crisp action. This redesigned Fit, however, did maintain its status as a packaging marvel, feeling huge on the inside despite its tidy exterior dimensions (achieved by positioning the fuel tank under the front seats).
Fold down the rear seats to reveal a cargo hold seemingly designed by an Air Force C-5 loadmaster. It's rated at 53 cubic feet but feels far more cavernous. Four wheels and tires, a floor jack, and a few fuel cans leave enough room for a cooler of beer. It seems to have more room back there than many three-row SUVs, which coincidently cost three times as much.
We requested an EX model because it's the highest-spec manual-transmission Fit these days. With an out-the-door price of $18,225, Honda's cheapest car costs a fraction of what many of our other 40,000-milers do.
The Fit struggled for attention among a long-term fleet that included a BMW M3, a Chevy Corvette, a Porsche Cayman S, a Subaru WRX, and a Volks­wagen GTI. That is, until it was needed to do what it does best: Move people or things that seem disproportionately large in comparison to the Fit's pint size.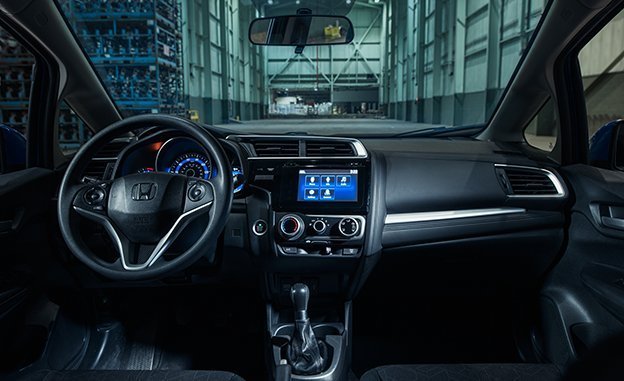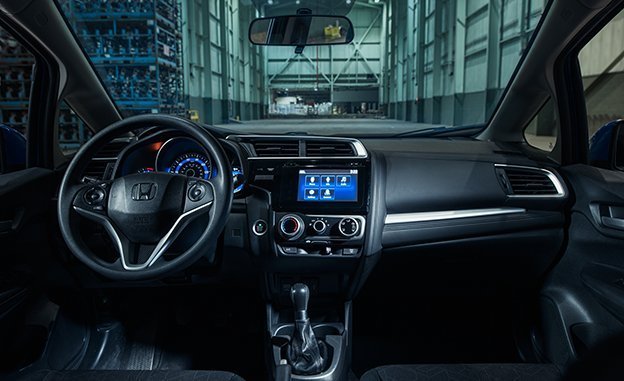 This generation of Fit is less fun to drive than the previous two, but the upholstery pattern reminded us of Q*bert, which was fun.
Six-foot-three-inch technical editor Eric Tingwall was departing for an 1100-mile round trip to upstate New York with three equally tall friends of Scandinavian descent when he found himself confronted with a Catch-22 of sorts, having to choose between sufficient physical space (the Fit) or a higher level of interstate serenity (pretty much everything else in the lot). He said: "I never would have chosen the Fit for a drive this long—too buzzy and loud, among the other comfort-related shortcomings built into every cheap car. But really, what car in our long-term fleet has more real-world legroom? Not the VW GTI, not the Subaru WRX, not the Mazda 3, and not the BMW M3." He may have returned from the Adirondacks with a distinctive 1.5-liter ring in his ears—the Fit's engine spins at 4000 rpm at 80 mph—but at least he and his compatriots weren't stiff legged.
It's the Fit's usability that keeps it competitive in the sub-$20K market. Yes, the car fell off our 10Best list with this new generation, but that's only because the entertainment factor took a nose dive. Its value and practicality are still fantastic, even if we did find little irritants. Exhibit A: The radio volume is controlled via a capacitive-touch slider, which occasionally doesn't react as desired. We avoided it, choosing to use the volume buttons on the steering wheel. One editor wondered how the fussy radio interface made it through Honda's approval process when the climate control has a conventional three-knob setup including a manual slider—it gives a satisfying "thwoosh-whooapp" sound when you move it—that switches between fresh air and recirculation.
We averaged 34 mpg, topping every gas-powered long-term car of the last 10 years with one exception, the 39-mpg-sipping 2010 Honda Insight. With a 10.6-gallon tank, the Fit should be good for 350 miles between fuel stops. Alas, but we rarely went that far. Even when cruising on the highway with the consumption leaning out to 37 to 39 mpg, the Fit only went more than 350 miles between stops twice in 171 fill-ups. The problem is a warning light that illuminates prematurely and laser-beams into your eyes like a doomsday clock, impelling you to refill when there are still about three gallons of regular in the tank.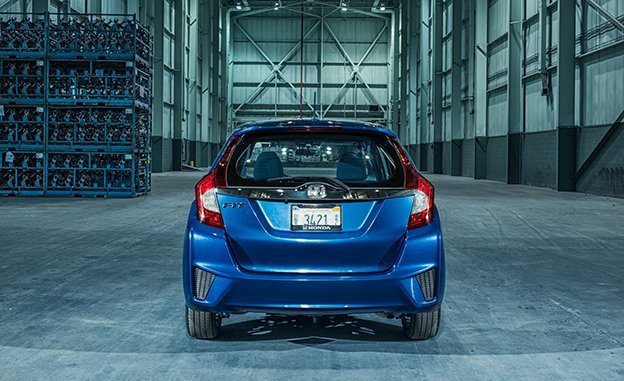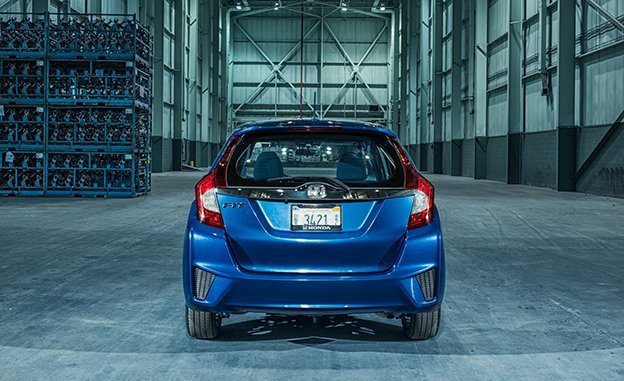 After posting a quick-for-a-Fit 16.1-second quarter-mile in initial testing, the 130-hp runabout wintered with our West Coast crew in Southern California. On the trip to and fro, our road warriors found little long-haul peace of mind, particularly on the western highways where heavy trucks carve pavement ruts and the Fit's narrow stance means it dances between the valleys. The sensation is one of torque steer at 70 mph.
It was also on this trip that we dabbled with one of the Fit's few creature comforts: HondaLink smartphone integration. It's intended to mirror select iPhone apps on the radio screen, but we found Honda­Link finicky in operation and convoluted in setup. Aside from spending $107 on cables, including HDMI and Apple Lightning wires and an adapter to marry the two, a user must load three applications on a smartphone to make HondaLink work. Worst of all, HondaLink locks out all other smartphone apps. So long, Waze. There is a Honda-spec navigation app, but it runs $60 and we didn't see its value. It is worth mentioning that factory nav isn't available on the EX, and Honda­Link is what you have to endure if you must have a manu­al transmission and in-dash navigation. Apple and Android have since rolled-out infotainment software that mirrors your smartphone, and both function better than Honda's beta version.
Not awaiting further development is Honda's trouble-free reputation, and the Fit lived up to it, mostly, with three scheduled and two unscheduled stops. At the initial service ($72), at around 10,000 miles, the dealer performed two recalls. The first involved replacing the front bumper beam, and the second verified whether or not an airbag icon was displayed on some trim parts. The next service, around 20,000 miles, included some extra checks and cost $149. During the third service, at 32,500 miles ($155), the dealer resurfaced warped front brake rotors under warranty, a stop-gap repair in most cases. The dealer also replaced cabin- and engine-air filters. Honda's onboard computer determines each car's oil-service interval. Depending on the car's duty cycle, there may be one additional service in the first 40,000 miles, not called for in our case.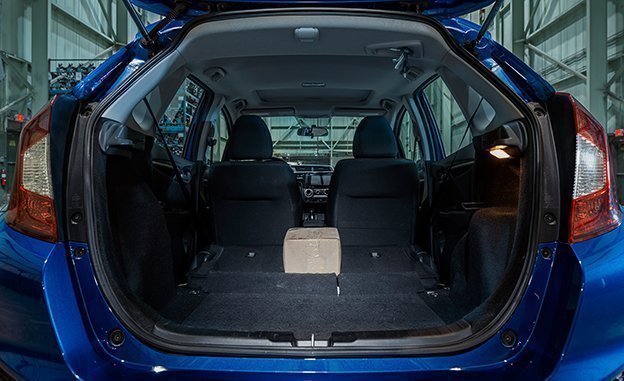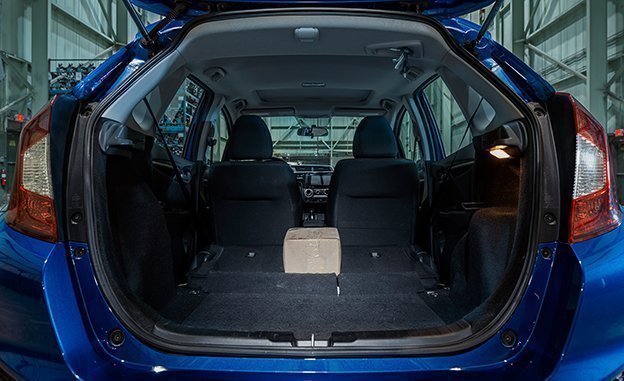 Bunches of luggage and loads of carbon-based items, such as passengers and gasoline, fit into a little more than 13 feet of Fit.
Brake pulsing caused by the warped rotors didn't reappear, but our Fit did fail to start one Friday afternoon. We jump-started the car with a battery booster [see "ChargeIt! Jump"], hoping the alternator would recharge it. But the problem persisted, and features editor Jeff Sabatini had to jump the Fit all weekend. Our local dealer replaced the battery under warranty the following Monday. The other unscheduled stop came when Honda informed us that our Fit was subject to a third recall. All four ignition coils were swapped to prevent stalling.
Final testing indicated that the Fit lost a step, or 0.2 second, in the quarter-mile, despite posting an identical 5-to-60-mph time of 8.5 seconds. The broken-in tires bumped skidpad grip to 0.82 g and cut braking distance down to 166 feet, improvements of 0.04 g and 15 feet. All in, including fuel ($3165) and the cost to repair a chipped windshield ($50), the Fit cost us $3591 over 40,000 miles, making it the most-affordable-to-run long-termer we've had since gas prices spiked roughly 10 years ago.
Frugality is the least sexy of concerns, and the Fit excelled at it. But it wasn't the paramour we wanted to take home on Friday afternoons. Call us overprivileged, but there's more to life than abundant cargo space and high gas mileage.
---
ChargeIt! Jump
We receive a lot of completely useless junk in the mail. When the ChargeIt! Jump battery quick-charger arrived, we were skeptical of its claimed ability, mainly because there is an exclamation point in its name. It also provides two USB ports, suggesting it is adept at powering a tablet. When the Fit's battery died, we put ChargeIt! to the test and, much to our astonishment, it worked. In fact, the pack, with 200 amps of cranking power, worked so well on the Fit that we connected it to a 1995 Mitsubishi Eclipse that had been parked and melting into our lot for three years, a car that was missing a battery completely (though we don't recommend you do this because the alternator could damage the booster). The exclamation point was earned when the tiny, roughly six-by-three-by-one-inch battery started the Eclipse and allowed us to move it four parking spots over so our landlord wouldn't tow it. The $100 price tag (www.digitaltreasures.com) buys you the battery, AC and DC chargers, a carrying case, a set of jumper-style alligator clips, and a three-connection USB pigtail. We're gonna have to give Yahoo! another look.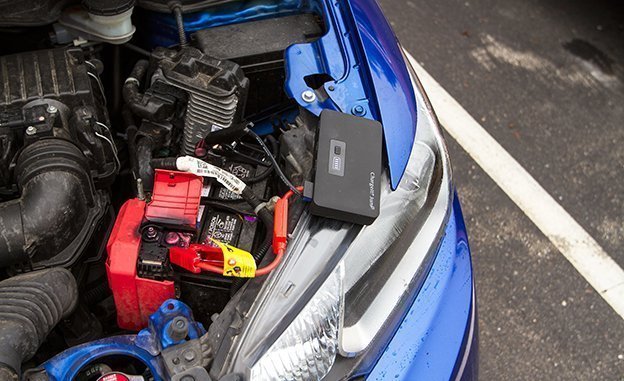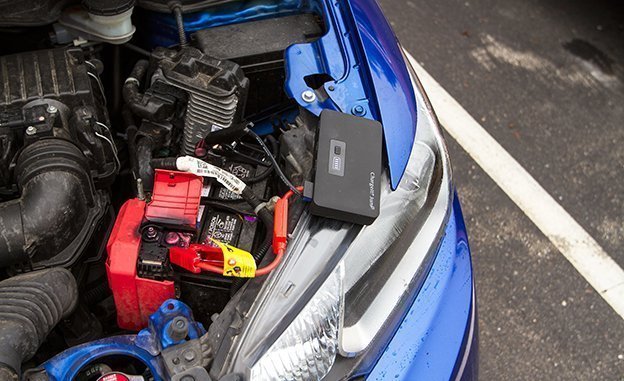 Rants and Raves
Aaron Robinson: What's with the tiny fuel tank? I just stopped with seven miles showing on remaining range, and it took all of 9.2 gallons.
Tony Quiroga: Structure is much improved over the old Fit—it feels solid when you're on the bump stops, which is all the time if anyone is onboard.
Jeff Sabatini: It is one of the few cars we get here that's fun to drive at legal speeds. It is so slow you can actually exercise its athleticism.
David Beard: The clutch: I've felt more pressure from a burrito.
Aaron Robinson: The low-fuel warning light comes on with three (3!) full gallons left in the tank. Or one-third of the whole tank. Or about 90 miles of driving. C'mon, Honda!
Tony Swan: This is a driver's car, and the sound of a robust little engine going about its business is part of the experience. Anyone who doesn't like that should be driving a fridge.
Eric Tingwall: At 80 mph, driving the Fit sounds just like walking behind my 20-year-old Honda lawn mower.
Carolyn Pavia-Rauchman: I'd take it for a commuter any day, but I'd leave it at home with the dogs when I go on vacation.
Aaron Robinson: Fuel gauge showed zero. No lines. Range: Zero. Nothing. Nada. How much did it take? 8.6 gallons, meaning two gallons still in the tank! Sixty miles of driving. C'mon, Honda!