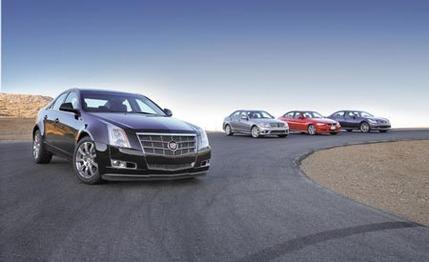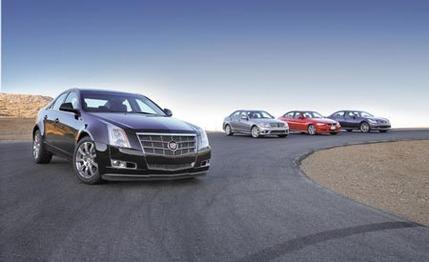 Comparison Tests
We're not exactly sending lambs off to the slaughter, but putting various competitors of the BMW 3-series into the ring with that brilliant German car can occasionally feel like cruelty. A perennial 10Best Cars winner, the 3-series—and especially the current generation—is so good at doing so many things that these contests turn out to be battles for second place.
Nonetheless, every car, without regard for past praise and accolades, goes into a comparison test with a tabula rasa. We approach each car as if to say, "What have you done for me lately?" and each is driven with an open mind. The first day of a comparison test is much like the first day of school: Optimism abounds, everyone is granted a virtual A plus on that first day, and everyone, for a while anyway, is perfect. And then, long before the day is out, the harshness of reality sets in. So much for ephemeral perfection.
To try to even the odds with the illustrious 3-series, we assembled three $38,000 sports sedans with manual transmissions, sport packages, and a real chance at toppling the German. Those qualifications kept cars such as the Lincoln MKZ (no manual) and the Lexus IS250 (too slow) from competing.
So what kind of 3-series does $38,000 buy? Well, $39,675 buys a base 300-hp twin-turbo 335i, so we decided to take it down a notch, opting for a well-equipped 328i manual with Sport and Premium packages (leather, power seats) and xenon headlights for $38,825. Running contrary to our usual methods, we brought the lightly updated Infiniti G35 to the party despite a recent loss to the 328i ["Winds of Change?" April 2007]. We figured readers would be interested in how a G35 stacks up against some of the newer competition, the Mercedes-Benz C300 and the Cadillac CTS.
Although manual-transmission Mercedes sedans have left us cold in the past, a recent drive of the redesigned C350 led us to extend an invite to a 228-hp C300 Sport with a manual gearbox. The more powerful 268-hp C350 would have made the price ceiling, as its base price starts at $37,275, but the C350 isn't available with a manual.
Cadillac, meanwhile, does offer a manual transmission in both models of the new CTS. We skipped the 258-hp version and instead locked onto the more powerful 304-hp direct-injection V-6. At our request, Cadillac optioned a CTS perfectly for this comparison. Our tester wore a manual transmission that knocks $1300 off the sticker and came with a $2980 Summer Performance tire package that includes sticky 18-inch Michelin PS2s, larger brakes, a limited-slip differential, fog lights, and the firmest suspension tuning (FE3) this side of a V-series Cadillac. At $36,970, the manual CTS undercuts the less powerful and smaller BMW by nearly $2000. Will the competition bring enough game to bring down the champ? We set out to Southern California to find out.