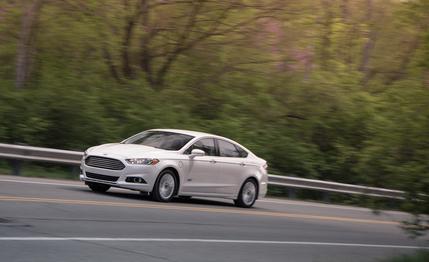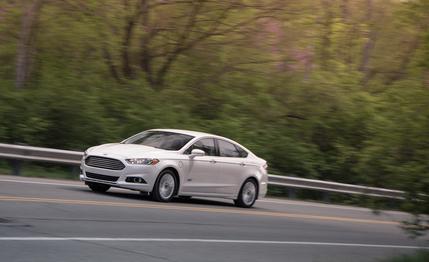 Instrumented Test
Marathoners call it "the wall," that point at which your body begins to shut down. If you haven't refueled earlier in the race, no amount of training or willpower can keep the legs moving, and you collapse, usually around mile 20. When driven on electric power alone, the Ford Fusion Energi has a similar range. Which gave us an idea: Let's see how long it will take Ford's electrified mid-size sedan to drive a 26.2-mile marathon course without firing up its gasoline engine.
The current world record in the marathon is two hours and three minutes. We figured we had a good shot at breaking it—how could we not? Because the Energi is still a car, the plug-in version of the Fusion hybrid. It uses the same hardware, a 141-hp, 2.0-liter four-cylinder Atkinson-cycle engine bolted to a front-drive, electronic continuously variable transaxle containing a 118-hp traction motor. Combined system output is identical to the regular hybrid's at 188 hp, but a larger, 7.6-kWh lithium-ion battery pack that eats up half the Energi's trunk allows it to operate as an electric vehicle at speeds up to 85 mph.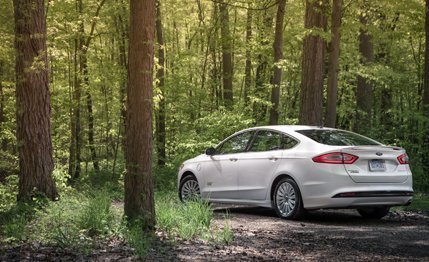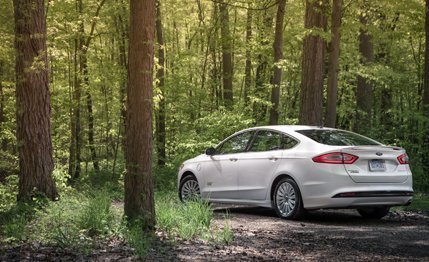 We wouldn't be driving that fast during our test, which mostly followed the route of our hometown Ann Arbor Marathon, save for a few short detours where the official course leaves the road for pedestrian paths. A good thing, too, since extra-legal speeds suck down the juice like dehydrated runners at a Gatorade station. Our robust local charging-station infrastructure meant we were able to take off from the starting line downtown with the Energi's colorful instrument display showing a 99-percent charge and 20 miles of range.
For people with short commutes or charging stations at work, the plug-in Fusion promises electric-only operation much of the time, while still providing the long-distance range expected from one's primary vehicle. It's a compelling pitch, especially given that the Energi is a legitimate five-passenger vehicle with an unassuming countenance, every bit as debonair as the regular Fusion sedan. The big drawback is, of course, the price. With a base some $11,500 higher than that of a Fusion hybrid, the Energi is expensive, because batteries are expensive. And at $39,495, its sticker price is only $500 less than that of the Chevrolet Volt—not counting the Chevy's just-announced price drop—which is smaller but has a 38-mile electric range. A $3751 federal tax credit for the Energi shrinks the sticker price some, but Volt buyers for now enjoy a $7500 break, thanks to a battery pack with more than twice the capacity.