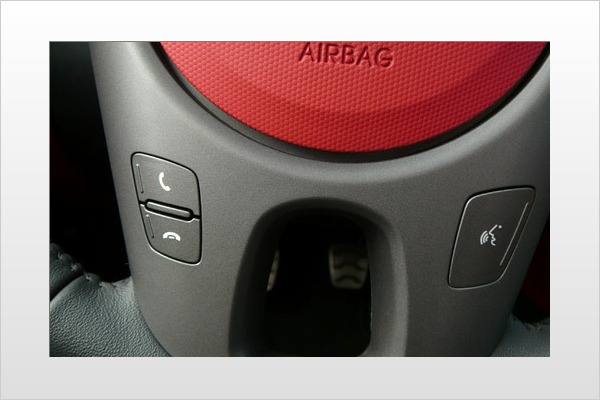 Just a few years ago, the term "Bluetooth" would likely have elicited blank stares from most car buyers. But now that the wireless hands-free phone technology has become almost as common as an aux-in jack in many cars — and several states have laws prohibiting drivers from using a handheld phone — it's on more car shoppers' lists of desirable options.
While the good news is that Bluetooth is available in more vehicles than ever and allows drivers to do more than just have hands-free phone conversations, the bad news is that compatibility varies widely from phone to phone and car to car, and some of the user interfaces can be challenging even for technophiles. But automakers are striving to solve these issues, and by learning a bit of Bluetooth terminology and features you can ensure that your phone and car get along.
Constantly Playing Catch-Up
Many of the issues with in-car Bluetooth stem from the fact that — like most consumer electronics features that find their way into vehicles — automotive applications suffer from a tech lag. Automakers are hamstrung by product-planning cycles that stretch over several years, whereas the process is measured in months by most mobile phone manufacturers. Plus, according to JD Power and Associates, consumers typically keep a car for years but on average switch cell phones every 18 months.
This means automakers are constantly playing catch-up with the Bluetooth "profiles" found in the latest mobile phones, and it can be a hassle for car owners to simply pair a new phone with a vehicle. Despite this pairing, users are often unable to use all of their phone's Bluetooth features, such as address-book access.
"All Bluetooth systems are not created equally," remarked Mark Boyadjis, an analyst who covers automotive electronics for the market research firm iSuppli. "Some have one set of profiles and another will have another set of profiles. Sometimes you'll get in your car and you don't know where your contacts go or if they're even in the system."
Change Your Oil and Bluetooth Profile
The Bluetooth Special Interest Group (SIG), the trade association that promotes and oversees the technology, also issues specifications for the various profiles, which mobile phone manufacturers, automakers and other companies incorporate into their products. Currently, there are more than 20 Bluetooth profiles that allow everything from pairing a headset to sending documents from a computer to a printer. The two commonly used in automotive applications are the Hands-Free Profile (HFP) that allows a phone and a car to communicate, and the Phone Book Access Profile (PBAP) that downloads a phone's address book.
While mobile-phone manufacturers can quickly adopt the latest Bluetooth profiles to their devices, by the time a new vehicle hits the market it may have a profile that's several years old and not completely compatible with newer phones. That's the case with the 2006 Jeep Commander that the Bluetooth SIG's executive director, Mike Foley, drives.
"It works nicely, but I'll never have the Phone Book Access Profile because the car can't be upgraded," Foley said. "I'll probably have that vehicle for five more years, and it would be nice to be able to bring it into the dealer to load that profile. That's a problem the auto industry is trying to resolve."
Foley added that the Bluetooth SIG is working with automakers to shorten the lag time it takes to incorporate the most recent profiles into new vehicles as well as figure out ways to upgrade existing vehicles. "I think the first thing would be to enable going to the dealership to, say, change your oil and update your Bluetooth system," he said. "And [automakers] are even exploring how they can do it over the air through a mobile phone or a network connection."
User Interface Issues
But even if a vehicle has the latest Bluetooth profiles, another crucial factor is the user interface. There's no consistency among automakers in how hands-free features work, and quirks abound. For example, Bluetooth comes standard in all but the base model of the 2010 Kia Soul, and the system automatically downloads a phone's address book and even allows you to call a contact using voice activation. But you have to know how the person is listed in your address book to use voice activation, because there's no way to view the contacts listing in your phone.
Similarly, the Bluetooth system in some Land Rovers downloads a phone's address book, and you can view your contacts on the in-dash display and initiate phone calls using steering-wheel buttons. But it doesn't differentiate between, say, two different numbers for a single contact, such as home and work. So you have to know the exact order of the contacts in your address book — or dial by trial and error.
Sometime just pairing a phone with a vehicle can be frustrating, as we found on the 2009 Mercedes-Benz ML320 Bluetec. iSuppli's Boyadjis had similar issues with the Bluetooth system in a 2009 Mercedes C63 AMG. "I'm a techie guy and I thought I could figure it out without reading the manual," he said. "But I couldn't. The text display on the screen didn't lend itself to easy usage, and I had to read the section on Bluetooth pairing in the owner's manual four or five times to figure it out. Once I got my phone paired, the system was incredibly easy to use and downloaded my address book," Boyadjis added. "But that initial interface made it difficult. The easiest thing is when you get into the car and the system starts working for you."
As the above example proves, paying more for a car doesn't always guarantee better Bluetooth. In fact, Boyadjis believes that some lower-priced vehicles even have an edge since higher-end vehicles are often too complex. "The vehicles that cost $17,000 and have a $200 Bluetooth option are easy to use and simple," he said, "but you get into a Mercedes S-Class and can't pair a phone. And some Lexus and BMW vehicles are so over-engineered that you almost get lost. When you're dealing with a Ford Focus, there's just a small dot-matrix display. It's not integrated with, say, an iDrive."
Operator Error
Boyadjis pointed out that problems with Bluetooth can also be attributed to user error. "Ford has found that one of the biggest barriers is consumers not knowing their own phone," he said. "So the syncmyride.com Web site has instructions both for pairing the phone with the car and car with the phone."
Of course, it's important to know whether your phone is compatible with the Bluetooth system in the vehicles you're buying. You should always take your phone on test-drives to find out how well it works with a car's Bluetooth system, to see if it will download the phone's address book and if it'll allow dialing by voice activation.
Test-drives will let you know if your phone and a car's Bluetooth system can get along — at least until the next Bluetooth profile update. In fact, phones with the latest core Bluetooth specification will be released in late 2009. But according to Foley, the new Bluetooth 3.0 spec shouldn't adversely affect automotive applications since the biggest advantage of the update is faster data transfer.
"Cars today don't need high speed for basic hands-free or downloading the phone's address book," Foley said. "But it will be much faster when you're synchronizing your phone with the car."
Bluetooth 3.0 will also allow for video streaming from compatible phones, and Foley noted that it's an application automakers are especially interested in for rear-seat entertainment. But the more things change, the more they stay the same: "That's probably a few years out," Foley added, "since cars would need to have that capability built in."
---
.